Place Vendôme Mall officially opens in Qatar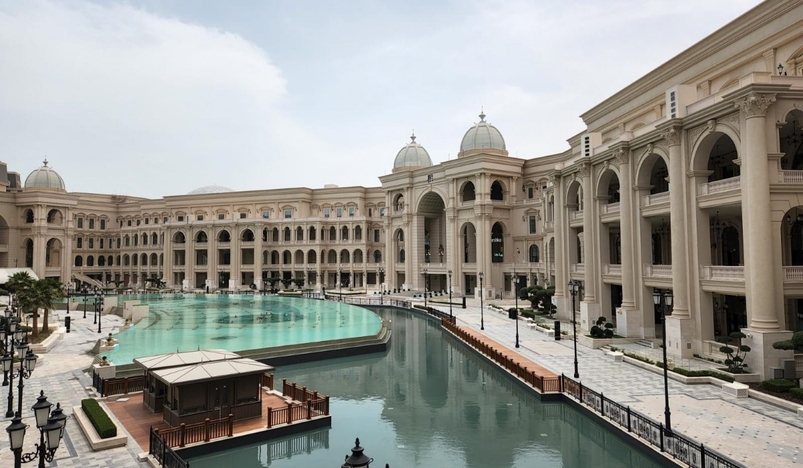 Vendôme Mall
The all-new Place Vendôme is now open!
The new shopping center caters to the needs of visitors to bring the spirit and heart of Lusail city to life.
How it Started
Arab Engineering Bureau (AEB) developed Place Vendôme, a project that was initiated in 2014 when a group of Qatari investors decided to embark on the journey of devloping a Paris themed mall, and now it comes to life after years of construction.
Heritage and Origins
Place Vendôme is spread across 1,150,000m² and is remarkably designed and inspired by Parisian art & architecture. It pays tribute to the Rue de la Paix street, a noble street in Paris, that is surrounded by high-end fashion stores such as Chanel , Gucci, Louis Vuitton, and Cartier.
On the same site, the Colonne Vendôme, a statue built in 1820 by an order of Napoleon, is located.
A Luxury Shopping Experience 
Place Vendôme is a four-floor mall with canal water running through it directly from the sea, turning it into a fabulous outdoor dining experience with cafes and restaurants at the water's edge. 
Mall Features
This mall features a captivating dancing fountain, a 5 Star Hotel, hundreds of outlets, and many of the world's top brands.
As you enter the mall, you'll come across several different entrances, such as Effiel 1, and Elysee (inspired by The Élysée Palace), nearby the LC Waikiki store and Bianca Nera store. 
Among the options available to you are the M&S Cafe (opening soon) and Zara Fashion, Zara Home, Mango, and Menbu.
The Place Vendôme allows you endless  shopping opportunities, entertainment, and family fun.
You can watch a movie at Novo Cinema, buy groceries at Monoprix, or have coffee at Paul's or Armani Cafe.
Club Appeal House brings many retail outlets for lifestyle and fashion, such as R&B Kids, Aldo, Crocs, Sketchers, Dune, Inglot, Charles and Keith, and Calvin Klein. 
Signature scents and luxurious gifts can also be found in the well-known Rituals store brought by Club Apparel.
Scents by Molton Brown, Michael Page, Dior, are nearby the elegantly designed Sephora shop, cosmetics brands such as Benefit and Clarins are also there.
The mall also brings the biggest LC Waikiki store in the GCC. 
You will also find Massimo Dutti, List Roma, Alvera (Kuwait accessories shop), and Chocolate shops options are widely available such Laderach and Ghraoui Chocolate.
You can enjoy a wide selection of stores such as Anthropologie and MCM, Chamuet Louis Vitton, Givency, Prada, and Fendi, and Miu Miu, along with High Quality Luggage and Suitcase by Rimowa.
Hospitality 
Those coming to vacation in Qatar will enjoy the luxury and added comfort provided by the Le Royal Meridien and Palais Vendôme which are operated by the Starwood Hotels and Resort. 
Transport
Vendôme mall can be accessed by bus or metro or using Lusail Tram from the nearest metro station.
A World-Class Experience 
At Place Vendôme mall you can expect nothing short of a world-class experience, so if you are looking for a brand new luxury shopping experience then the Place mall is perfect for you.
Ramadan Timings:
Retail Outlets: 
Saturday - Thursday: 
Morning: 10:00 AM - 3:00 PM
Evening: 7:30 PM - 1:00 AM
Restaurants:
6:00 PM - 1:00 AM