Philippines to ban travel from Malaysia, Thailand to curb Delta's spread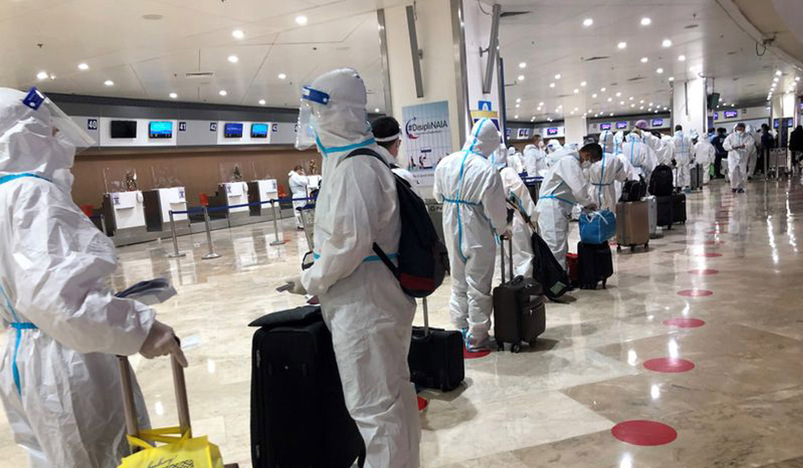 A scene at the Manila Airport Terminal 1 on January 6, 2021. Image Credit: Jay Hilotin / Gulf News
Two countries added to existing ban on travelers from 8 other countries
The Philippines will ban the entry of travellers coming from Malaysia and Thailand in a bid to prevent the spread of the highly transmissible Delta COVID-19 variant, the presidential spokesperson said on Friday.
The travel restriction will take effect on July 25 and run to July 31, presidential spokesman Harry Roque said in a national address. The Philippines has previously banned travellers from eight countries including Indonesia and India.
The Philippines' Inter-Agency Task Force for the Management of Emerging Infectious Diseases spokesperson Harry Roque announced on Friday that the two countries are now included in the country's expanded travel ban list.
"Beginning 12:01 am of July 25, 2021 until 11:59 pm of July 31, 2021, such travelers shall be prohibited from entering the Philippines," Roque said in a statement.
He added that passengers already in transit from the said countries, and all those who have been there within 14 days immediately preceding arrival to the Philippines, who arrive before 12:01AM of July 25, may still be allowed to enter the country but will be required to undergo a full 14-day facility quarantine, notwithstanding a negative RT-PCR test result.
Nations already listed in the Philippine travel ban are Indonesia, India, Pakistan, Bangladesh, Sri Lanka, Nepal, United Arab Emirates, and Oman.