Philippines swears in Ferdinand Marcos Jr as new president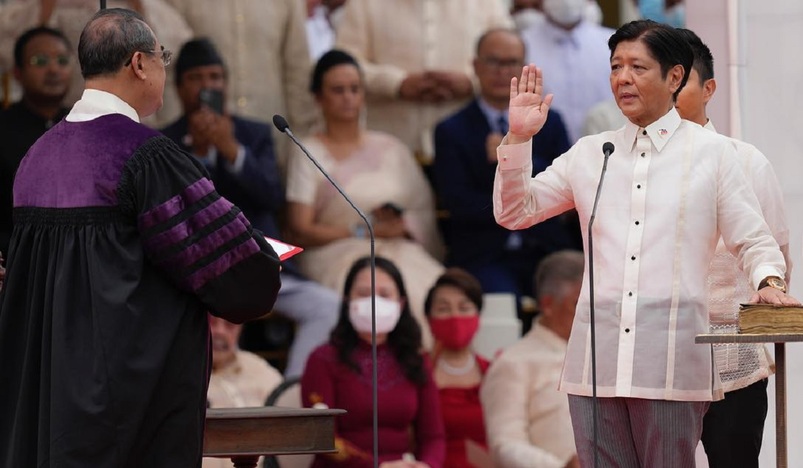 Ferdinand Marcos Jr Sworn in as President of the Philippines
Ferdinand Romualdez Marcos Jr. took oath as the 17th President of the Republic of the Philippines, following his victory in the elections last May.
Marcos, the son of the late former President Ferdinand Edralin Marcos Sr., was sworn in by Supreme Court Chief Justice at the National Museum of the Philippines in the City of Manila. In his inaugural address, Marcos vowed to fulfill his mandate to serve and protect fellow Filipinos, the Philippine News Agency reported.
Before his inauguration speech, Marcos met outgoing Filipino President Rodrigo Duterte, to honor him.
Marcos won the presidential elections after obtaining 58.77 percent of the votes during the national and local elections last month.
Sarah Duterte-Carpio, daughter of former President Duterte, was sworn in as the 15th vice president of the Philippines last week.
Source: QNA