Philippines extends travel ban on UAE, India until July 31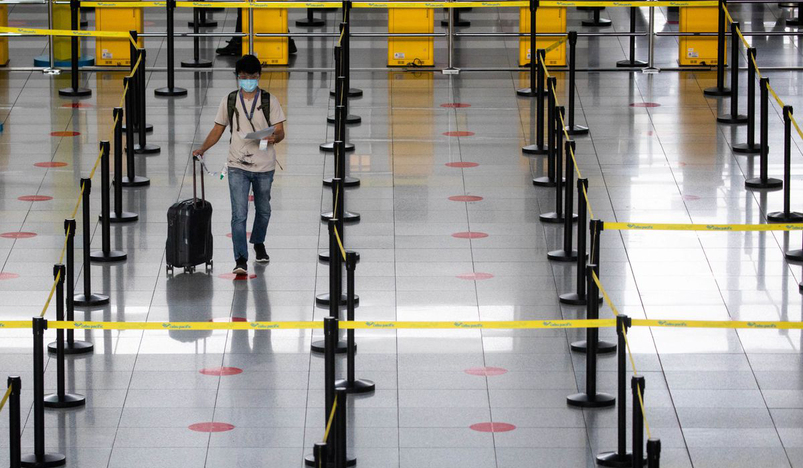 Philippines extends travel ban
The suspension also includes Pakistan, Bangladesh, Sri Lanka, Oman, and Nepal
The Philippines has extended the travel ban on travellers from UAE and six other countries until July 31 to prevent the spread of the highly-transmissible 'Delta' COVID-19 variant, Philippine News Agency reported, citing a briefing by Presidential Spokesperson Harry Roque.
Roque announced the decision of the Inter-Agency Task Force (IATF) for the Management of Emerging Infectious Diseases (IATF-EID) in his regular Palace press briefing.
The IATF approved the extension of the travel restrictions on travel from India, Pakistan, Bangladesh, Sri Lanka, Nepal, UAE, and Oman.
This is the fifth time that travel restrictions were imposed on the countries to prevent the entry of the Delta variant, first detected in India.
Cebu cancels flights
Cebu Pacific (CEB) on Tuesday said it had cancelled its flights to and from Dubai until August 1 "to ensure that its operations restart smoothly and safely."
"This schedule realignment is geared toward avoiding any last-minute changes that could cause inconvenience to our passengers," the airline told Gulf News.
The following flights will be cancelled during this period: 5J 14 (Manila-Dubai) from July 18 to 31, 2021; 5J 17 (Dubai-Manila) from July 17 to August 1, 2021; and 5J 19 (Dubai-Manila) from July 20 to August 1, 2021.Cebu Pacific will continue to operate all other (Philippines) domestic and international flights as scheduled.