PHCC introduces Midwife-led Health Centres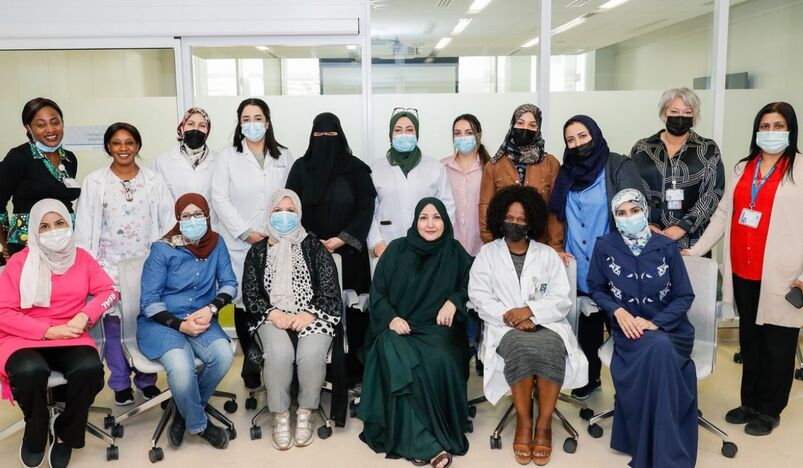 PHCC introduces 10 Health Centres led by Midwives.
The Primary Health Care Corporation (PHCC) has said that ten of its health centers will have clinics run by midwives. This will help the country reach its strategic health goals.
The Qatar National Health Strategy (NHS 2018-2022) puts a lot of attention on the health of women, which in turn helps women have healthy pregnancies. Midwife-led services were part of this plan to make pregnancy and childbirth more common.
Women at low risk can get midwifery care before and after giving birth.
The Public Health Care Commission of Qatar (PHCC) said on its website that midwifery-led clinics would be open at the following health centers: Al Wakra, Al Thumama, Omar Bin Al Khattab, West Bay, Al Gharafa, Qatar University, Leabaib, Al Waab, Al Wajba, and Abu Mubarak Al Siddiq.
After getting the training they needed at the Women's Wellness and Research Center, ten midwives working at the PHCC have been given licenses by the Medical Licensing Department of the Ministry of Public Health (MoPH). The Women's Wellness and Research Center taught these midwives how to do their jobs (WWRC).
So that pregnant women with low-risk pregnancies can get integrated health care, the Primary Health Care Commission (PHCC) has stressed that the number of midwives and health centers that offer this service will gradually grow shortly.
The Preventive Health Care Collaborative (PHCC) said, "The midwife clinic is one of the main pillars that help achieve the national strategic goal Healthy Women, which aims to promote healthy pregnancies."
PHCC says that services at midwifery clinics are available to pregnant women whose doctors confirm during the first weeks of pregnancy that they are having a low-risk pregnancy and are then sent to a midwifery clinic. Then, these women who are pregnant can get help at a midwifery clinic. Then, after 16 to 32 weeks, their doctors send them to the hospital for the rest of their care and to have the baby.
Taking preventive measures, encouraging normal births, doing physical exams, giving prenatal health education, and doing all necessary tests like blood tests and ultrasounds are all part of a midwife's care during pregnancy. It also involves recommending dietary supplements, stressing the importance of a healthy diet, ensuring pregnant women have access to a healthy lifestyle and helping them deal with problems related to their pregnancy. In addition, this would allow pregnant women to adjust to the changes in their minds and bodies during pregnancy.
This is also part of it, keeping an eye on the baby's growth and heart rate, preparing pregnant women for delivery, spotting signs of depression, promoting birth control, and encouraging breastfeeding. Pregnant women should also be given options for giving birth and raising their children, backed by science and all recommendations.
Suppose the mother has complications from pregnancy or other health problems, like gestational diabetes, a thyroid imbalance, or high blood pressure. In that case, the midwife helps and sends the patient to the attending doctor.
During the postpartum period, the midwife keeps an eye on the woman by running any necessary tests, giving her any necessary supplements, promoting healthy and balanced eating, watching the uterus shrink back to its size before pregnancy, providing advice on family planning and encouraging physical activity. Midwives also encourage mothers to breastfeed their babies and give them the necessary physical and emotional support.