Periodic maintenance work carried out on Kaaba ahead of Ramadan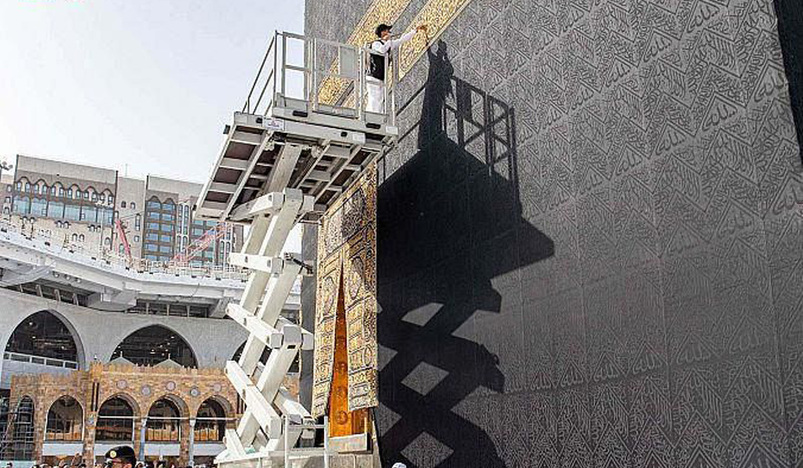 Employees carry out periodic maintenance work on the cloth of the Kaaba at the Grand Mosque in Makkah on Sunday March 27, 2022.
Periodic maintenance work was carried out on the cloth of the Kaaba on Sunday in preparation for the holy month of Ramadan.
The Grand Mosque in Makkah will see an increase in visitors during Ramadan as Muslims aim to devote more time to worship and also due to the lifting of COVID-19 restrictions in Saudi Arabia.
Director of the maintenance department of the Kaaba's Kiswah at the Grand Mosque, Fahd Al-Jabiri, said that maintenance works included tightening the Kaaba's belt to preserve its luster and tightening the edges of the cloth.
The Kaaba's belt hangs 9 meters above ground and has verses of the Qur'an embroidered onto its black silk fabric in gold-plated silver thread.
Al-Jabiri said that the Kiswah is checked on a daily basis and undergoes periodic maintenance through by a specialist Saudi team, some of whom have 26 years of experience.