Passenger caught with 2 kilos of hashish at Hamad Airport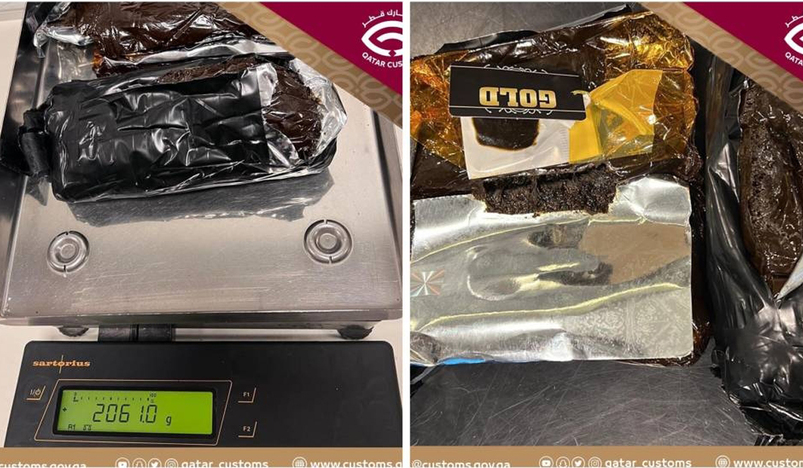 Hashish
Customs authorities at Hamad International Airport thwarted an attempt to smuggle narcotic hashish into Qatar.  
On Twitter, Customs shared a few photos of the contraband which was found "hidden inside a carton for one of the passengers arriving in the country."
The total weight of the narcotic hashish was 2061 grams. Customs also affirmed that legal measures were taken after the seizure process was completed. 
Customs has so far reported four seizures since the beginning of this month. 
On Monday, authorities also thwarted an attempt to smuggle shabo into the country. The banned substance was found inside a shipment of water filters. Narcotic hashish which was stashed inside a spare parts shipment was also seized recently. On August 1, a huge amount of narcotic pills were also found and seized in a passenger's bag at Hamad International Airport.