Paris Saint-Germain Wins French Super Cup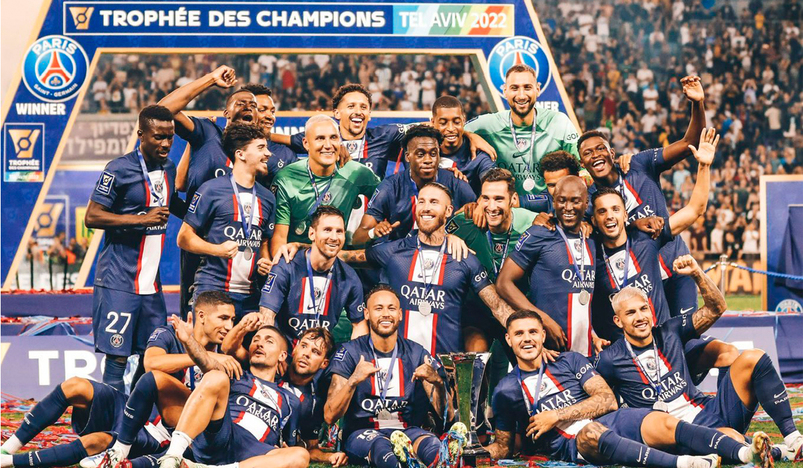 Paris Saint-Germain
Paris Saint-Germain was crowned the champion of the French league for the 2021-2022 season, the title of the French football Super Cup, by beating Nantes Sunday with four goals.
PSG's goals were scored by Argentine Lionel Messi in the 22nd minute, Brazilian Neymar in the minutes (45+5 and 82th minute penalty) and Spanish Sergio Ramos in the 57th minute.
The Super Match is the official opening of the 2022-2023 sports season, as the match brings together the champion of the French league and the champion of the cup for the past season.
The title is the eleventh for the Parisian team as the most French clubs crowned with the Super Cup, the first in 1995 and the last in 2022, while the Nantes team remained with three titles.
Paris Saint-Germain will cut the French league record by facing Clermont Foot 63 on the sixth of August, while Nantes will face Angers in the seventh to calculate the first round of the league.
(QNA)