Palestinian Young Woman Martyred by Occupation Bullets Near Al-Arroub Camp North Hebron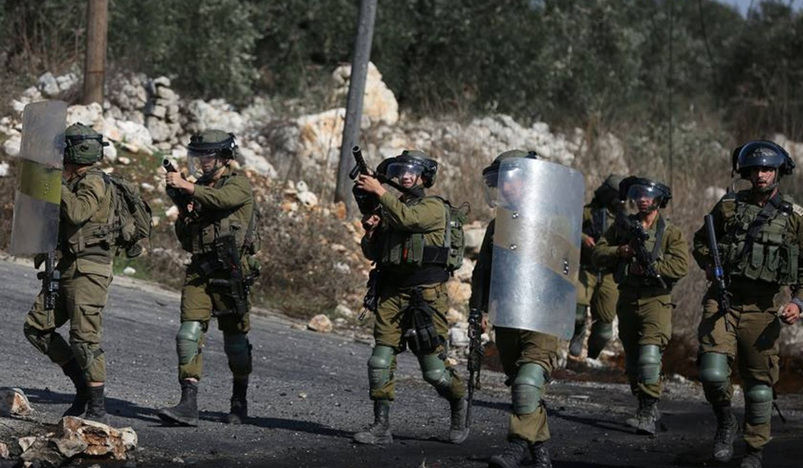 Israeli occupation forces
A Palestinian young woman was martyred on Wednesday as a result of severe wounds after being shot by the Israeli occupation forces near Al-Arroub refugee camp, north of Hebron in the West Bank.
In a statement, the Palestinian Ministry of Health explained that 31-year-old Ghofran Haroun Warasnah died after she was shot in the chest.
The Palestine Red Crescent Society (PRCS) stated that the Israeli occupation forces has impeded the medics from reaching the injured young woman at the entrance of Al-Arroub camp, adding that she was handed over to the medics 20 minutes or so after being shot. Her death was announced shortly after being taken to Al-Ahli hospital.
Local sources said earlier that the young woman was a freed prisoner, noting that she was passing through one of the checkpoints when the occupation forces shot her at the entrance of the camp.
In the past few days, the Israeli occupation forces escalated their raids and incursions into Palestinian villages and towns in the West Bank and Occupied Jerusalem, and increased the pace of arrests and shootings of the Palestinian youth.
(QNA)