Pakistan looks to sell majority stake in PIA to Qatar: Report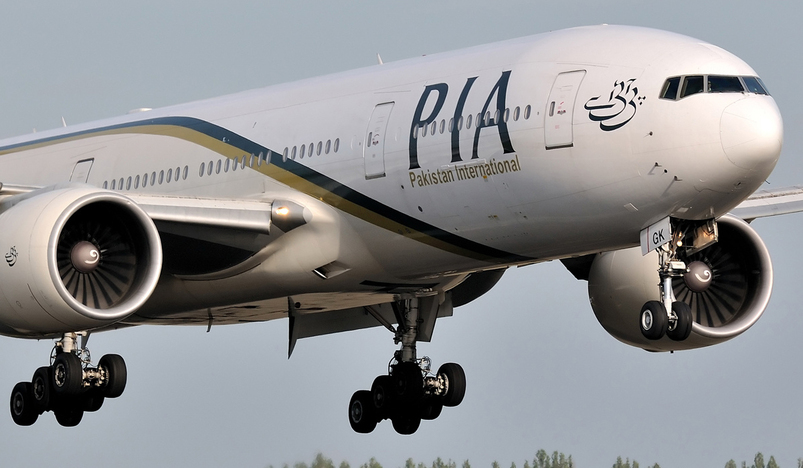 PIA
The announcement comes after PIA's 2021 loss widened by about Rs16b, compared to 2020
Pakistan is likely to offer a 51 per cent stake in its flagship carrier to Qatar during a planned state visit next week.
The government on Monday shelved a plan to sell two LNG-fired power plants to Qatar and instead decided to offer 51 per cent stakes in the Roosevelt Hotel, New York, and the Pakistan International Airlines (PIA), said a report in The Express Tribune, citing sources familiar with the matter.
Both PIA and Qatar Airways did not immediately respond to Gulf News requests for comment.
The report, which cites 'highly-placed' sources, said that Prime Minister Shehbaz Sharif took these decisions during a meeting convened to prepare for his visit next week to Qatar, which is tentatively planned for August 22 to 23.
The announcement comes after PIA's 2021 loss widened by about 16 billion rupees (Dh273.5m), compared to 2020, despite a recovery in global air travel demand. This was partly due to an exchange loss of 7 billion rupees (Dh119.6 million).
In January, the airline announced plans to further cut its workforce as part of reforms to make its operations efficient and return to profitability. The reforms are expected to help PIA save around 8 billion rupees (Dh137 million) annually.
"It's important for PIA to become a part of a profit generating organisation," said Fahad Masood, an aviation analyst. "PIA has been generating losses for a long time despite the best efforts of the government."
"Considering the airlines' business models and the expansive plans they have, this is a win-win situation for both," he added.
In June, Qatar Airways reported a full-year 2021 profit, reversing a trend of annual losses since 2018. The airline, which only operates international flights, made a profit of 5.6 billion riyals ($1.5 billion) in the year to March 31, compared to a year-ago loss of 14.8 billion riyals.