Pakistan: Health emergency at airports over monkeypox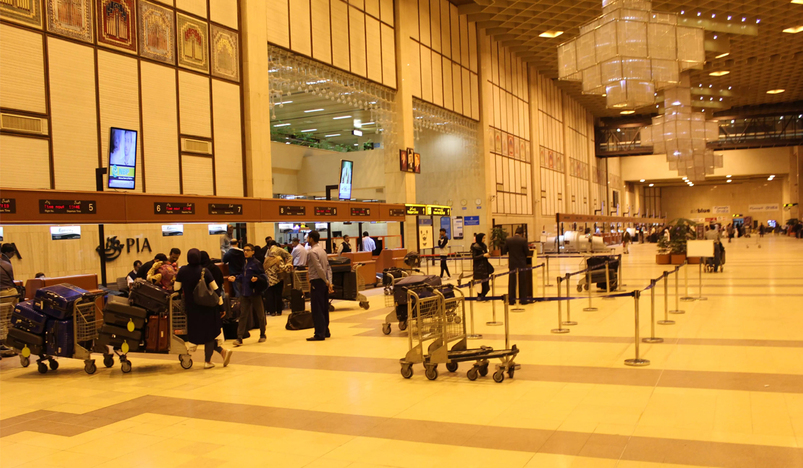 Pakistan
A state of emergency was declared in Karachi and other airports in the country on Sunday due to the monkeypox virus disease.
The Airport Security Force (ASF) has issued standard operating procedures (SOPs) to protect against infection. All ASF staff will wear masks as per SOP. According to the SOP, the staff must wear gloves while searching passengers and their luggage. The issuance of temporary passports for entry into the airport was also suspended.
A seven-year-old boy living in Lyari, Karachi was brought to the National Institute of Child Health (NICH) with monkeypox-like symptoms. The child was placed in the hospital's monkeypox isolator. According to the internal information of the National Institute of Child Health (NICH), the suspected patient has no travel history and has similar symptoms to monkeypox, but the diagnosis cannot be confirmed until polymerase chain reaction (PCR) is reported.
Earlier in his statement, Sindh Health Minister Dr. Azra Fazl Pechuho said that there was possibility of discovering a case of monkeypox in Karachi. The controversy arose after three cases of monkeypox were reported in the provincial capital of Sindh, he said. The Sindh minister said that no passenger had tested positive at the Jinnah International Airport (Karachi Airport), adding that the airport management had no authority to release such information without confirmation. The Health Ministry in Sindh is closely monitoring the situation and isolation wards have also been set up at Jinnah and Chandka hospitals, he added.
Minister warns doctor
Caretaker Punjab Health Minister Dr Javed Akram has taken notice of a doctor of Nishtar Hospital Multan, for spreading fear and panic among the public about monkey pox (MPox) on social media.
According to a press release, issued on Sunday, he said the said doctor attempted to spread panic among the public about monkeypox by uploading a one-year-old video on social media.
After investigation, strict departmental action would be taken against the doctor, he warned.