Over 400 Clubs Share $209 Million of FIFA World Cup Qatar 2022 Benefits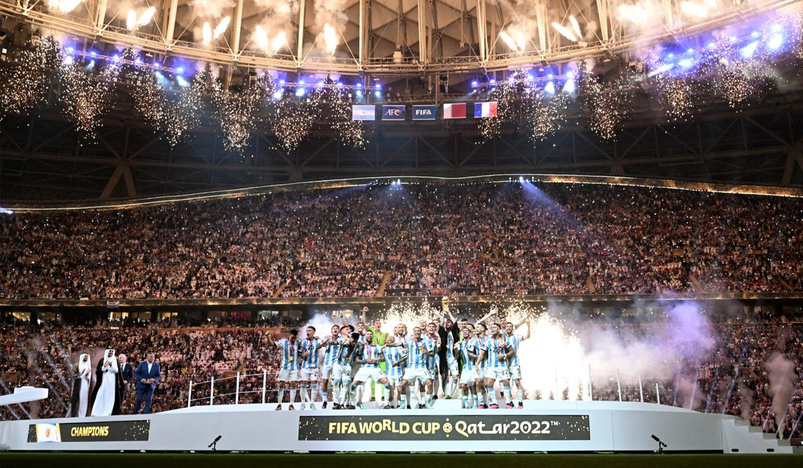 FIFA World Cup Qatar 2022
Following the most successful FIFA World Cup ever, 440 clubs from 51 member associations across all six confederations will benefit from the FIFA Club Benefits Program (CBP) by receiving a share of the revenue for the release of players to participate at the final tournament in Qatar. This serves to confirm the positive impact of FIFA's showpiece tournament on club football and the fundamental role that clubs play in player development and the release of players to represent their national teams.
The FIFA CBP is part of a memorandum of understanding (MoU) between FIFA and the European Club Association (ECA), which was extended until 2030 at the ECA General Assembly in Budapest, Hungary, in March 2023.
Among the 440 clubs that will receive a share of the funds following the FIFA World Cup Qatar 2022 are several lower-tier teams, including 78 second-tier sides, 13 third-tier clubs, five fourth-tier teams, and one fifth-tier outfit.
FIFA will distribute a total of USD 209 million following the release of 837 footballers for a rounded per player daily amount of USD 10,950, regardless of how many minutes they played during the tournament. The total per player is divided and distributed to the club(s) with which the player was registered in the two years leading up to the final competition. As per standard procedure, FIFA will distribute the amounts via the member associations to which the relevant clubs are affiliated.
FIFA President Gianni Infantino said, "the FIFA Club Benefits Program is a clear example of how the FIFA World Cup has a positive impact on club football across the world." "Qatar 2022 was not only the career pinnacle for many players, but also the most successful World Cup ever and one that will contribute to football development in all corners of the planet," Infantino said, adding "club football plays a key role within the football ecosystem and the FIFA Club Benefits Program provides us with an excellent opportunity to support clubs." "We are very pleased that 440 clubs worldwide - not just ECA Members and European clubs - will benefit from significant distributions from the Club Benefits Program," said Chairperson of ECA Nasser Al Khelaifi.
"The Club Benefits Program is one of the fundamental pillars of the recently renewed Memorandum of Understanding between ECA and FIFA," Al Khelaifi noted, adding that ECA works tirelessly for the benefit of all clubs and this is reflected by the increase in the amount to be distributed for the 2026 and 2030 editions of the FIFA World Cup to USD 355 million.
(QNA)