Over 3,800 People Safely Evacuated from Ukrainian Cities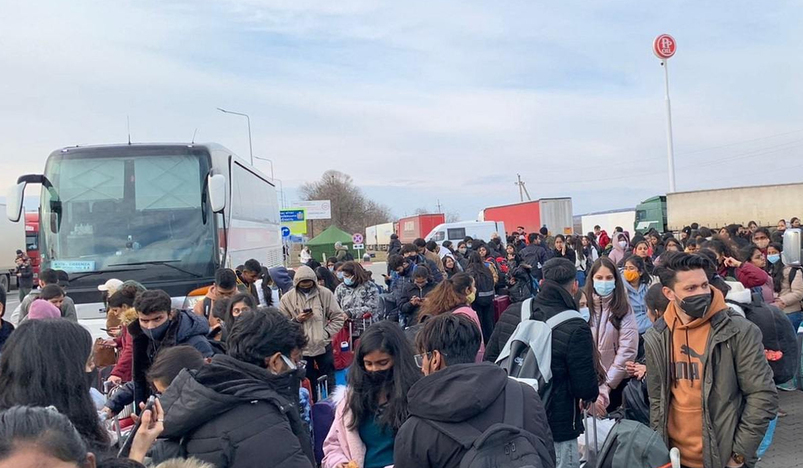 (Facebook/Indian Embassy, Ukraine)
A total of 3,846 people have been evacuated from Ukrainian cities through humanitarian corridors on Tuesday, slightly more than the 3,376 who escaped on Monday, Ukraine's Deputy Prime Minister Iryna Vereshchuk said in an online post.
Vereshchuk said that 3,376 people, mostly from Mariupol, Berdyansk and Zaporizhia region, have been safely evacuated.
The Ukrainian city of Mariupol is witnessing a difficult humanitarian situation, as local estimates indicate that about 160,000 people are still stuck in this strategic city due to the continuous Russian bombardment for several weeks.
For its part, Russias Defense Ministry said that more than 18,600 Ukrainians have been evacuated from "dangerous areas" in Ukraine in the last 24 hours.
The war in Ukraine continues for 42nd day in a row. To end its military escalation against Ukraine, Russia requires Kyiv to abandon any plans to join military entities, including the North Atlantic Treaty Organization (NATO), and to maintain complete neutrality. 
Source: QNA