Over 20 Deals Signed in DIMDEX 2022, Barzan Holdings' Vice-President Says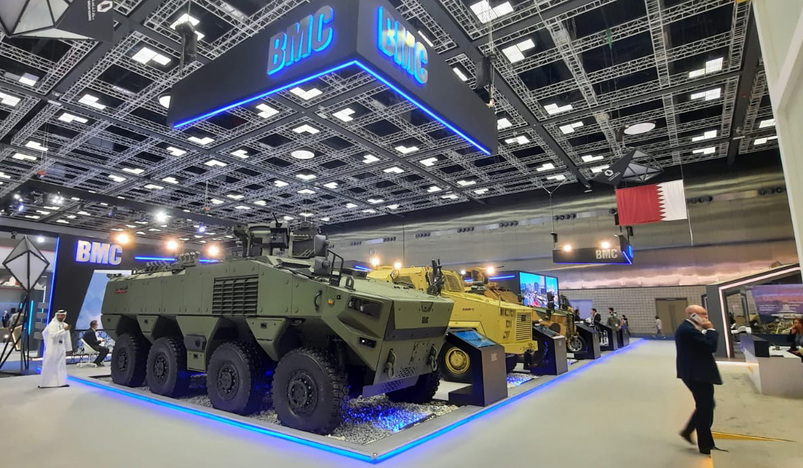 DIMDEX 2022
Vice-President and Chief Strategic Procurement Officer of Barzan Holdings Abdullah Hassan Al Khater confirmed that the company concluded more than 20 deals, including agreements, memoranda of understanding, and letters of intent for cooperation, during the Doha International Maritime Defense Exhibition and Conference (DIMDEX 2022).
Speaking to Qatar News Agency (QNA), Al Khater said that the company signed, on the third day, 7 agreements with multidisciplinary companies in various military and security fields, noting that these partnerships reflected the success of DIMDEX to be a platform for the meeting of producers and those interested in defense affairs, and a major factor in the growth of the industrial and security field in the country.
He pointed out that Barzan Holdings took advantage of this major regional event to demonstrate its capabilities, which it built locally and globally in partnership with major international institutions, especially as it is the strategic partner and owner of the largest pavilion in this edition, given that it is the only and leading national company in the defense and security industries.
Al Khater pointed out that the companys pavilion in "DIMDEX" displayed a number of products that were manufactured in Qatar and represented the fruit of cooperation and efforts made during the past 4 years, as weapons, light ammunition and some security systems in the field of "software" were 100% locally produced by Qatari hands, noting that these products used to be imported in the past. He added that cooperation with specialized international companies allowed the company to import technology, resulting in the localization of this industry.
He explained that Qatar used to depend on imports; However, the current trend was to make local manufacturing a prerequisite for contracting with major companies, and they were working to develop these products by Qatari hands and within the country, taking into account the security dimension.
The Vice President and Head of the Strategic Procurement Sector at Barzan Holdings indicated that the production of ammunition, weapons and systems were made locally with the aim of meeting the needs of the armed forces and security services. He said after providing local needs they aspired to export to brotherly and friendly countries, which would give Barzan Holdings sustainability and income that allows for its future development, noting that the company had a specialized department for business development and internal and external marketing, and it had also succeeded in investment and external marketing that would be announced soon.
(QNA)