Outdoor Glasses - What Should You Watch Out For?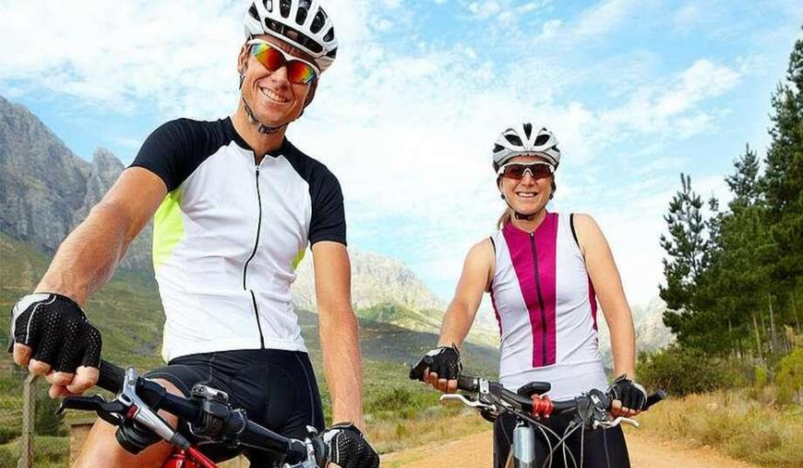 Outdoor Glasses
Outdoor sports place higher demands on equipment than indoor sports: weather and light conditions change, and the terrain on which you are moving is often difficult to overlook. Outdoor glasses must therefore be particularly robust: Strongly curved and break-proof frames; for power spectacles, chrome hearts glasses are recommended. Special anti-slip pads or padding on the nose bridge and the temple ends make it comfortable to wear.
The right outdoor glasses have to match the sport
Very light and well-ventilated glasses are recommended for strenuous sports such as jogging. There are e.g., Tilting systems for ventilation adjustment. Additional sweat protection strips close the gap between glasses and face in whole or in part. For long-term sports, make sure you have a model with a secure fit that offers a clear field of vision downwards.
Outdoor glasses with frames that are open at the bottom have a larger field of vision, and lenses can be changed more easily. Full-frame glasses, on the other hand, provide better protection against drafts and blown dirt, but they are usually a little heavier and fog up faster.
Tip: If a helmet is worn during sport, it should be taken to try on glasses. The temples of the glasses must not press under the helmet.
Bicycle glasses - which glasses for cycling and mountain biking?
Wearing outdoor glasses is absolutely necessary here. We recommend models with deformable, rubberized temples and nose pads that stick even when you drive over hard "vibrating pavement". The glasses should also have a sweatband on the inside of the forehead so that the eyes are not irritated by dripping moisture. A tightly closed frame without "loopholes" is important to ensure protection from the wind. Since cyclists - like skaters - look down a lot, outdoor glasses with an adjustable angle of inclination are suitable for them.
Outdoor sunglasses - which glasses for mountain hiking and climbing?
Since the weather can change quickly, outdoor glasses with interchangeable lenses are recommended. Adequate UV protection is very important here, not just because of the high altitude sun. Snow and glaciers reflect 80 to 95 percent of the sun's UV radiation. The glasses should reach around the sides around the eyes and also have anti-reflective coating on the back.
A good extra are removable leather flaps that protect the eyes from lateral sunlight and harsh winds. A strap secures the glasses from being lost. Recommended for demanding climbing tours: outdoor goggles with integrated nose protection against sunburn and frostbite as well as all-round padding against sweat and for optimal wind and cold protection.
Motocross sunglasses – which glasses for motorsport (cross)?
Important in this sport: a good seal against the wind and a secure hold (strap systems). In the terrain, goggles (mask glasses) (link to mask glasses for skiing) with roll-off systems are also required: if the glasses get dirty, the wearer can regain a clear view by "cranking" them. Normal sunglasses or prescription glasses can be worn under a full visor.
Volleyball sports with glasses
Ball sports have a high risk of harm to the eyes. Squash and tennis balls can whiz through the air at up to 200 kilometers per hour. In team sports there is a risk of collisions with the opponent. That too can hurt the eyes. At the same time, ball sports make great demands on vision. The player needs a lot of depth of vision and must also recognize small movements immediately so that he can react quickly.
That is what glasses for ball sport have to do
The frame and lenses of the glasses must be guaranteed to be unbreakable. The material polycarbonate offers extreme robustness and impact resistance. Silicone dampers in the temple area increase the safety standard.
Since ball athletes often move jerkily and react very quickly, ball sports glasses must fit tightly and must not slip even when sweating.
The glasses must also allow a good view in the peripheral areas.
The glasses must be designed in such a way that in the event of an accident the lenses pop out forwards - but not backwards towards the face.
Glasses with interchangeable lenses are rather unfavorable in team sports, as they can fall out of the glasses when they collide with a teammate.
Golf goggles – tip for golf players 
Outdoor glasses with varifocal lenses are not recommended here because of the frequent changes between near and far vision.
Prescription ski goggles
Everyday glasses are not enough for skiing. Anyone who goes on the slopes needs ski or snow goggles. It is simply part of the protective equipment of downhill and cross-country skiers and snowboarders. Ski goggles come in many colors, patterns and shapes. You'd think it's just about finding the right ski goggles for your outfit. But that's not true. When skiing, it is absolutely essential to have a good view in all lighting conditions. Because anyone who cannot see well on the slopes has an increased risk of accidents. The best ski goggles are therefore always those that best meet individual requirements and demands.

Which ski goggles are there?
There are ski goggles in different sizes. They are made of unbreakable and shatterproof plastic (usually polycarbonate) so that the eyes are always adequately protected. In addition to this material, most glasses are double or multi-glazed. Here, too, it is primarily a matter of protecting the eyes. Even if the outer pane breaks, the eye behind the inner pane remains safe. When it comes to disks, a distinction is made between cylindrical and spherical disks. Cylindrical glasses offer a large horizontal viewing angle that is somewhat limited in the vertical direction. Spherical lenses are curved outwards and provide a better all-round view as well as an enlarged interior volume of the glasses. This also means that the glasses are optimally ventilated.
Ski goggles in detail
Housing (A) made of plastic.
Disc (B) made of scratch-resistant plastic, double or multiple glass.
Spectacle strap (C) made of rubber, adjustable with buckles (D).
Face pad (E) made of foam for a pressure-free fit.
Ventilation openings (F) in the housing to protect against fogging of the glass.
Ski goggles: tint, coating and UV protection
100 percent protection against UV rays as well as tinted and coated lenses are an absolute must for every ski goggle. The properties in detail:
The lenses must have broadband UV-400 protection that filters out all dangerous waves in the ultraviolet range. In addition, attention should be paid to the CE mark. With this mark, the manufacturer guarantees that his product complies with the minimum quality requirements applicable in the US.
An anti-fog coating on the inside ensures that the glasses do not fog up so quickly. There are also glasses with special dirt-repellent coatings or an elastic hard layer that also protects against small scratches and other mechanical influences.
Depending on the weather, different tint colors are ideal. They increase the contrasts and ensure a clear view even in difficult lighting conditions:
Gray lenses are suitable for sunny days, offer good glare protection, but only moderate contrast vision.
Orange or reddish panes are the most universal glass for poor visibility, they increase the contrast and brighten something.
Yellow discs brighten even more and are ideal for cloudy weather or at dusk.
Clear panes only make sense for use at night with floodlights.