Organizing Committee announces protocol for National Sport Day 2022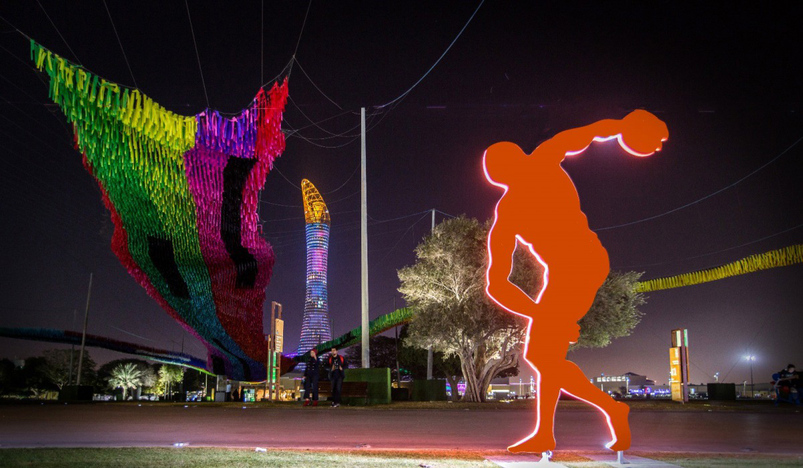 Qatar National Sports Day
Organizing Committee of the National Sport Day today announced that in order to limit the spreading of the Corona virus (Covid 19) it will be organising all individual and team sports activities this year in open-air venues only.
The number of participants in every activity shall not exceed more than 15 vaccinated persons in team sports.
Five persons, those who are not fully vaccinated and children under the age of 12, can participate in individual sport, but need to show proof of rapid antigen test done in the 24 hours preceding their participation in the event. The Committee reminded that everybody should show commitment at all times to physical distancing of no less than 1 meter.
It is necessary for all organisers, participants and spectators, to wear masks at all times except when practicing sports where masks might cause difficulty in breathing.
The Committee informed of the possibility of using sports training equipment in parks and sport pathways and all other places, in accordance with the related instructions of the Ministry of Public Health. Organisers also advised not to share personal belongings, such as drinks. Hand sanitizers shall be available in all sports activity venues.
Only those who have the green 'Ehteraz' will be allowed to participate, while those who had been infected by Covid-19, will be allowed only if they are fully recovered. They should have a PCR or antigen negative result and seven days must have elapsed after that negative result and ended their isolation on the 7th day. The result of the test should be negative and the Ehteraz green.
Spectators will be allowed to attend the sports activities as per the percentage fixed for every activity, with green 'Ehteraz' for them to enter the stands and fans areas.
The Committee recommended that, for their own safety, the non-vaccinated people and in particular those who are over 60 years of age, or with vulnerable medical condition should not go to the venues of sport activities with spectators in attendance.
The Protocol document could be downloaded from the site: msy.gov.qa