7 Tips to Organize Your Garage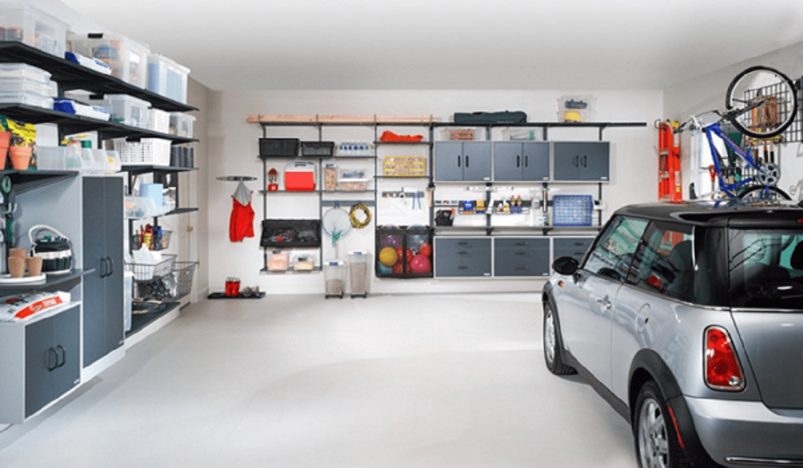 Organizing Your Garage
Organizing a garage can be quite difficult since it's a multi-purpose space that can store anything. You probably have tons of different equipment in the garage, from gardening tools to sports equipment, and miscellaneous things that don't have space in the house. This might end up with a cluttered garage that looks messy and can't even fit your vehicle or workspace!
Fortunately, there are ways you can organize the garage properly and have it look and function amazingly. From the experts of garage companies like Gladstone Sheds, read on to find out the different ways you can clean and organize your garage efficiently.
1. What is the Garage For?
Before you go on organizing your garage, ask yourself how you use the garage. Get those priorities straight and make space for the items that need to stay in the garage. Mark out spaces for your car and/or vehicle, as well as a workstation, if that is your goal. 
Know exactly how much space things would take up so you can plan better. Furthermore, it will stop you from cramming more things into your garage when you know what should go in and out of it.
2. Organize the Clutter
Now that you have the spaces allocated for the important things, it's time to do basic cleaning and give your garage floors a once-over. Using a broom and vacuum. Clean up all the clutter and remove small items like nails, oil and chemical stains, cobwebs, and other dirt and insects.
As you clean, start the decluttering process, throwing unnecessary items and foreign objects taking up space. This helps quicken the decluttering process, as you'll know and throw what needs to be tossed and keep what deserves to stay in the garage. 
Separate items into 4 categories:
?    Throw
?    Keep
?    Donate
?    Trash
Pull everything out of your garage and sort them into different zones, based on the categories above. You will be able to see what you own, what is broken and outgrown, and what no one uses anymore. You can use your driveway to lay everything out.
If you don't have any room, then divide and conquer, working on your garage in zones first. Select a corner of your garage, to begin with, choosing types of items to declutter slowly. 
3. Separate Into Zones
Since there are a lot of different items and equipment stored in a garage, it can be tough figuring out where to place them. This is why it's important to organize your items in zones to make everything easily accessible. Group items of the same categories into different areas. Here is an example:
?    Car supplies
?    Tools
?    Sports equipment
?    Recycling center
4. Plan Out the Garage Storage
Once you have all the items you need for the garage laid out, the next step is to assess your storage space and how to store your tools and equipment efficiently. Here are a few excellent ideas so you can create even more storage space in the garage:
?    Use the walls, hanging ladders, brooms, and shovels on there with hooks and rails. You can also opt for shelves, a pegboard, or horizontal rails for lined garages.
?    Utilize the ceiling, installing hooks or fixed crossbeams, as long as the structural beams can handle the weight
?    Vertical storage is a clever option, opting for shallow and tall cabinets with high-shelving and wall-hanging hooks over short and bulky cabinets. This can lessen the congestion in the passageway, give the garage more space, and have you store more items well
5. Focus on Safety
This is an important tip to follow especially when you have children and/or pets! Store hazardous items in lockable heavy-duty cabinets, ensure that all shelves and storage equipment is properly sealed and nailed in to prevent falls and accidents, and keep any equipment unplugged, out of reach from children. 
That way, children can enter and exit as they go, which is great if your garage also acts as a game room. It may be best to educate your children about garage safety and what is off-limits to them, too!
6. Be Storage Smart
Besides the ideas mentioned above, you may also want to invest in storage solutions that would further utilize any empty spaces in the garage. Customize your garage with storage solutions so your garage becomes more useful with more storage additions in the long run. You never know what you'll be purchasing and keeping in the garage!
That said, don't buy organizing systems and install it to see if it will fit everything on the day itself. Plan ahead, measuring and weighing your items to get the garage organizers you need, such as shelves and step stools. 
7. Maintain the Garage Organization
And finally, make sure that you maintain the organizing scheme and clean the garage by keeping it as such! Do a quick sweep and upkeep as often as you can, may it be weekly, monthly, or seasonally. It's best to have a basic schedule and reorganize your garage once every 6 months.
Remember, garages are high-traffic areas, which is why it's best to organize your space whenever you can, so it won't take as much time. When an area is organized, it won't take long to clean it up. 
Wrapping It Up
Did this list of ways to organize your garage help you out? Follow these tips now and begin the journey towards a clutter-free and functional garage for the household! Good luck!