ORAN fails to convince on costs, ease of use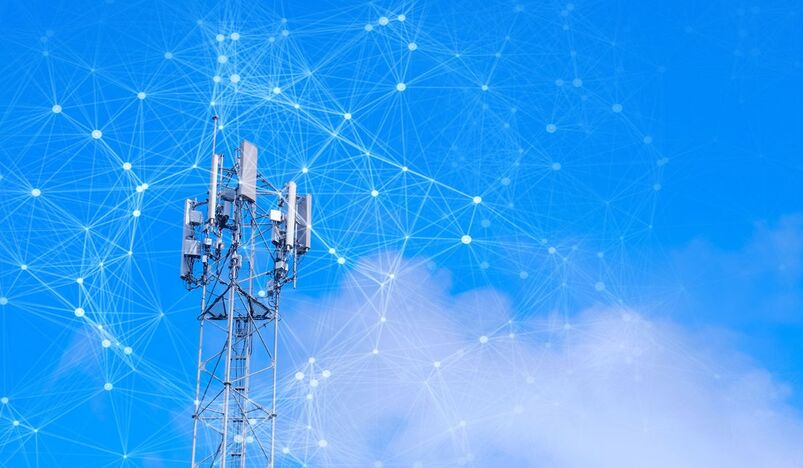 Oran
Optimizing costs is on every operator CEO's radar, particularly when energy costs are rising, coupled with a very competitive labour market. It is why some operators in the Middle East have jumped on the ORAN bandwagon, which promises to help carriers manage costs by opening up the RAN market to multiple new suppliers.
ORAN, short for Open RAN, is a disaggregated RAN (Radio Access Network), with functionality built using open interface specifications between components, which means that ORAN implementation can use the commercially Off-the Shelf hardware with open source software.
Open RAN claims major cost saving in both CAPEX and OPEX, with one developer says an operator could potentially save between 30% and 40% on CAPEX and around 30% on OPEX. However, a closer analysis of the cost structure of ORAN reveals that the cost saving of ORAN are exaggerated, and miss leading. As the development varies significantly.
The mobile infrastructure accounts for about 17% of operators' revenue, and spending on radio access networks represents 2.8% to 3.6%. Therefore, open RAN will have little impact on a sizable chunk of CAPEX investment. On the other hand, OPEX accounts for about 70% of the relative operators' revenue. The OPEX cost covers a range of telco specific costs, such as passive infrastructure rent, utility, repairing, operation and maintenance, etc., and a series of general OPEX costs. With ORAN performance issues, more sites are likely needed than integrated RAN solutions. In addition, a multi-vendor environment in ORAN potentially could increase the operation cost. Therefore, overall OPEX will increase, and even with a small increase, this will significantly impact the operator's profit.
Moreover, emerging evidence show ORAN costs may increase as the providers lose the scale cost dividend and technology cost dividend due to the fragmentation of base station components. Finally, ORAN is yet to support legacy technology like 2G and 3G. For operators, running ORAN requires two sets of parallel base stations, one for 2G/3G and the other 4G/5G. Running two parallel networks inevitably increases rental and energy costs.
Ericsson's estimates indicate that ORAN is more expensive than integrated RAN, given the need for more equipment to accomplish what purpose-built solutions can deliver and increased system integration costs. Neil McRae, Chief Architect of BT Group, is also skeptical about ORAN's cost-saving potential, saying, "One of the big myths right now and for the foreseeable future is that ORAN will save us money. I look at that with a lot of skepticism (…) as the whole total cost of ownership (TCO) of a network needs to be considered, not just the RAN infrastructure. "For me, it's puzzling that ORAN remains a relevant topic today. Despite the current hype, ORAN is not a new technology. Variations of ORAN have been tried for over a decade, with no commercial success to show for it. The same problems with ORAN have persisted for the past ten years, such as high-power consumption, low integration, poor performance, and high cost. Even with the hype created around ORAN, it will account for less than 1 percent of the 5G mobile sites in 2025 and not more than 3 percent in 2030 if it works as advertised.
This complexity is not an anomaly; it's a feature. While base stations have evolved towards simplistic architecture, ORAN splits base stations from one to many, adding layers of difficulty for operators. The out-of-the-box systems sold by the likes of Ericsson, Nokia and Huawei would probably carry a price premium over open RAN parts that require assembly, according to some scholars, who have compared it to going to a store and buying a Mac laptop (integrated RAN), versus buying a bunch of components and building it yourself (ORAN).
Since no single owner is responsible for a single base station's overall performance and quality, the cost of system integration and O&M between different vendors increases significantly. In this case, network operation and maintenance increasingly fall to operators rather than network solution providers, who may be apprehensive about managing other vendors' technologies. Performance management, therefore, becomes a continuous challenge for operators and increases their management expenses. Furthermore, expenses arise as maintenance personnel needs to be skilled in both CT and IT.
A recent report by the European Commission (EC) and the EU Agency for Cybersecurity highlights the significant cybersecurity challenges inherent in ORAN architectures and the complexity it portends. The report says that "in a multi-vendor setup, the complexity of identifying and resolving a network malfunction is likely to increase, also expanding the amount of time necessary to identify and fix it."
Middle East countries are some of the biggest beneficiaries of advances in ICT built upon internationally recognized best standards. Fracturing this consensus could undermine the regional digital economy. Additionally, most operators in the Middle East are small and medium-sized and will face significant challenges with ORAN. The smaller the operator, the greater ORAN integration and maintenance challenges. Middle East operators should evaluate any technology by its value, considering whether it can benefit operators, users, and society. It's clear that ORAN has not answered any questions operators may have.