Ooredoo Drives Qatarisation, Showcases Opportunities to Qatari Students at Leadership Engagement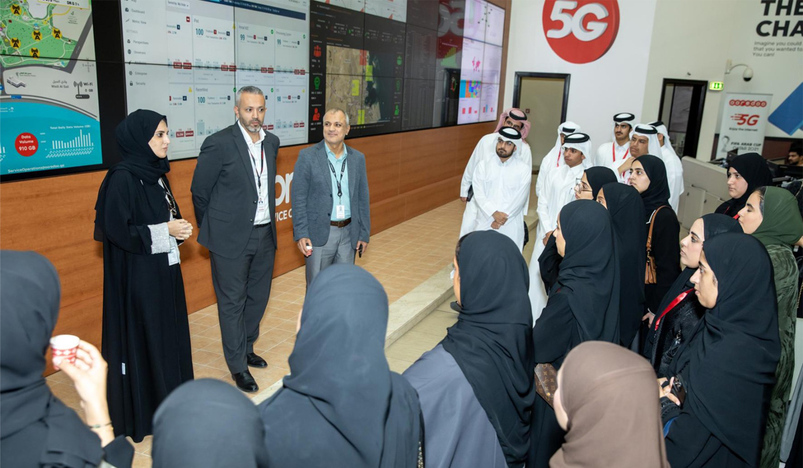 Leadership Engagement Event
Telco leader hosts inaugural 'Leaders Engage' event to strengthen ties with Qatar's top universities and attract country's brightest technology talents
Qatar's leading telecommunications operator – named a Best Place to Work in Qatar in 2021 – has announced it recently hosted its inaugural Leaders Engage event, designed to further strengthen already robust ties between the organisation and Qatar's top universities. 
Leaders Engage, held on 25 September 2023 at the JW Marriott Hotel, Doha, brought together experienced Ooredoo leaders and Qatari university students who aspire to be future leaders, to engage with one another. The event acted as a platform for such aspiring leaders to learn about Ooredoo's business, and participants also enjoyed the opportunity to be inspired by the experiences shared by the company's leaders as well as being able to discover the many benefits of working with one of Qatar's top companies. 
The morning's activities at the JW Marriott Hotel, Doha included presentations on the different sectors of Ooredoo's business; keynote speeches from senior leadership; a panel discussion involving university alumni now working with Ooredoo; and much more. A visit to Ooredoo's Wadi Al Sail site completed the day. 
Mariam Hassan Al Hajri, Chief Human Resources Officer at Ooredoo said: "We were delighted to host our inaugural Leaders Engage event; an invaluable event that demonstrates our commitment to Qatarisation and underscores our ongoing efforts to drive progress towards achievement of the aims of Qatar National Vision 2030. Our thanks go to Qatar University and University of Doha for Science & Technology for their trust and support, and to all participants who made the day a phenomenal success. We look forward to many more such events, and to welcoming the next generation of Qatari leaders to our Ooredoo Family."