One person killed in Qatar Embassy in Paris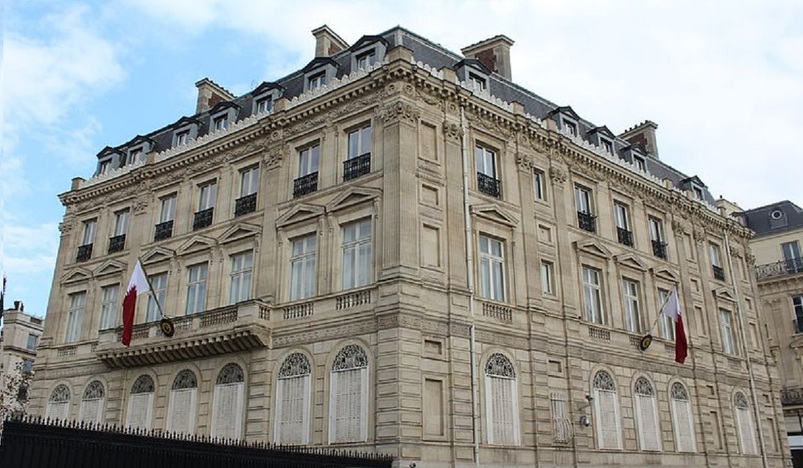 Qatar Embassy to France
A person was killed in the early hours of Monday, May 23, inside the Qatar Embassy in Paris and one person has been arrested as part of the investigation, the Paris prosecutor's office and Qatar Embassy said.
The incident took place at around 0630 (0430 GMT), the source said, adding that the suspect had entered the embassy and had a row with the person who was a security guard according a report by Reuters. The man died after being punched.
The Paris prosecutor's office confirmed the death and said one person had been arrested on the spot.
Qatar Embassy to France also confirmed the incident on Twitter saying, "In a heinous and unjustified crime, a security officer from the Qatari Embassy in Paris was killed on Monday morning. Law enforcement quickly arrested the suspect and opened an investigation."
"The Embassy expresses its deep sorrow and sorrow following this crime and offers its most sincere condolences to the family of the victim," Embassy added.
"I can confirm that an investigation was opened today on the count of murder," the Paris prosecutor's office said, adding that it was not clear yet if a weapon had been used.
"The circumstances of the death of the guard are yet to be determined precisely."
Source: Reuters