One death confirmed in building collapse at Mansoura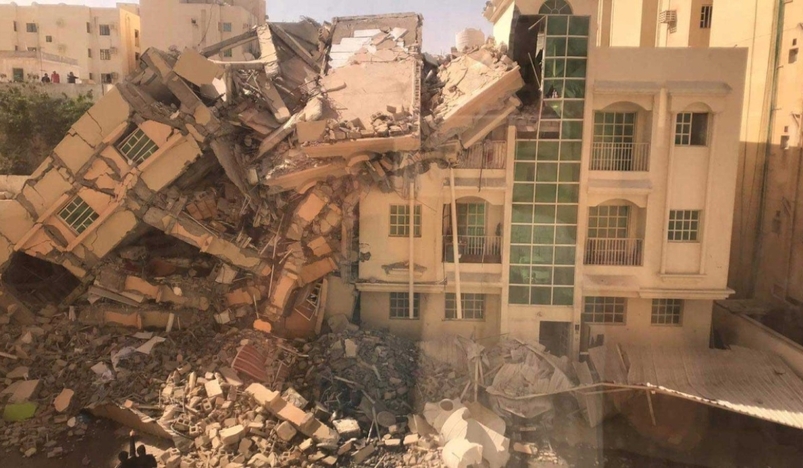 Mansoura Building Collapse
One person was killed in the collapsed building in Mansoura, according to the Ministry of Interior.
The Ministry in a statement on social media said, "Seven people have been rescued from a four-storied residential building that collapsed in Bin Durham area, while one person has died."
It also stated that responsible authorities will keep working to ensure no one is trapped under the rubble and to safeguard the safety of the neighborhood's residents.