Olympics 2020: Qatar's journey to Gold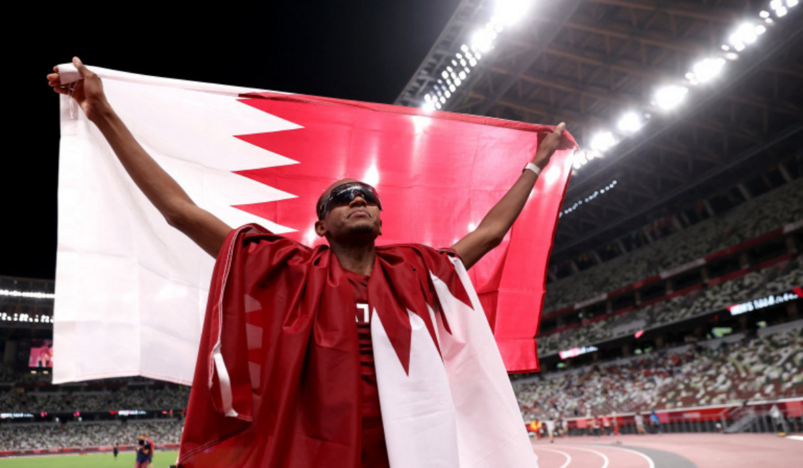 Rare shared gold came as Qatar's Mutaz Barshim and Italy's Gianmarco Tamberi tied on 2.37-metre clearances in Tokyo.
Fares Al-Bakh has won the first-ever gold medal for Qatar at the summer 2020 Olympics in Tokyo. The historic achievement by 23-year-old Fares came after he lifted a total of 402 kilograms, setting a new Olympic record in the process. He was followed by another Olympic gold from Mutaz Essa Barshim, adding to his list of accolades in the men's high jump. It's been a long road for Qatar. So much hard work, resources, and dedication have placed Qatar as a leading sports destination in the region. So far, Qatar has participated in 9 summer Olympic games and is yet to compete in the winter Olympics. 
It all started in 1976 when Qatar participated in the Arab games in Syria. In the same year came their first participation in the Olympic games as an administrative delegation in the Montréal games. After a couple of participations, Qatar's Olympic committee, formed in 1979, was recognized in 1980 by the International Olympic Committee (IOC). 
Qatar's first appearance at the Olympics was at the 1984 Los Angeles games, where the football team startled the world by holding France to a 2-2 draw in the opening match. Khalid Salman Al Muhannadi scored both goals for Qatar. France was the gold medalist. The first of many appearances to come for Qatar at the Olympics. 
Qatar has come a long way since, winning two gold medals, two silver medals, and four bronze medals. Considering Qatar's population of 2.8 million limiting its talent pool compared to larger countries, it's a great deal. 
Qatar is considered the most successful country at the Olympics in the region when it comes to the number of medals.  In comparison to Saudi Arabia – three medals from 11 appearances, the UAE – two medals from nine appearances, Bahrain- three medals from nine appearances, and Kuwait – two medals from 12 appearances. Oman also started participating in the Olympics simultaneously as Qatar in 1984 and has yet to obtain any medal at the Olympics.  
Qatar's most successful outing at the Olympics after the 2012 London games when Mutaz Barshim and Nasser Al Attiyah won bronze medals in high jump and shooting is at the ongoing Tokyo Olympics where Qatar has already won two gold medals. Historically, while Qatar first featured in 1984 with Waheed Khamis Al-Salem being the first flag bearer, its first medal did not come until Barcelona 1992, when Mohamed Sulaiman finished third in the men's 1,500 meters. The 2012 Games also marked the first time Qatar sent female athletes to the Olympic Games.
The 2016 Rio Games witnessed Qatar's largest-ever delegation to the Olympics. Thirty-eight athletes, thirty-six men, and two women were selected to the Qatari team across ten different sports, roughly more than triple its total roster size at London 2012.
Now with the very unusual Tokyo Olympics 2020. Qatar continues to make history by striking Gold and forging ahead in becoming a force to be reckoned with in Sports.