Oil prices slip as economic worries offset tightening supplies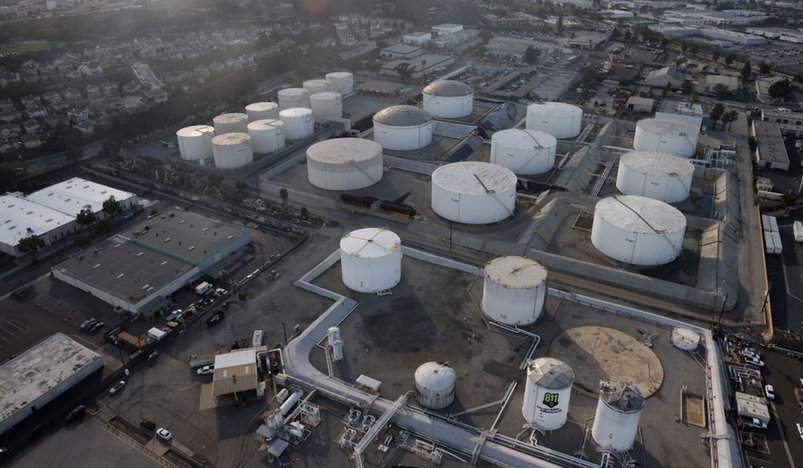 Oil storage containers are seen, amid the coronavirus disease (COVID-19) pandemic, in Los Angeles, California, U.S., April 7, 2021. REUTERS/Lucy Nicholson
SINGAPORE, July 12 - Crude futures slipped on Monday as concerns over slowing global growth outweighed the prospect of tightening supply after talks among key producers to raise output in coming months stalled.
Brent crude for September fell 15 cents, or 0.2%, to $75.40 a barrel by 0411 GMT while U.S. West Texas Intermediate crude for August was at $74.44 a barrel, down 12 cents, or 0.2%.
The spread of coronavirus variants and unequal access to vaccines threaten the global economic recovery, finance chiefs of the G20 large economies warned on Saturday.
A Reuters tally of new COVID-19 infections shows them rising in 69 countries, with the daily rate pointing upwards since late-June and now hitting 478,000.