Official appeals unvaccinated older people in Qatar to take vaccine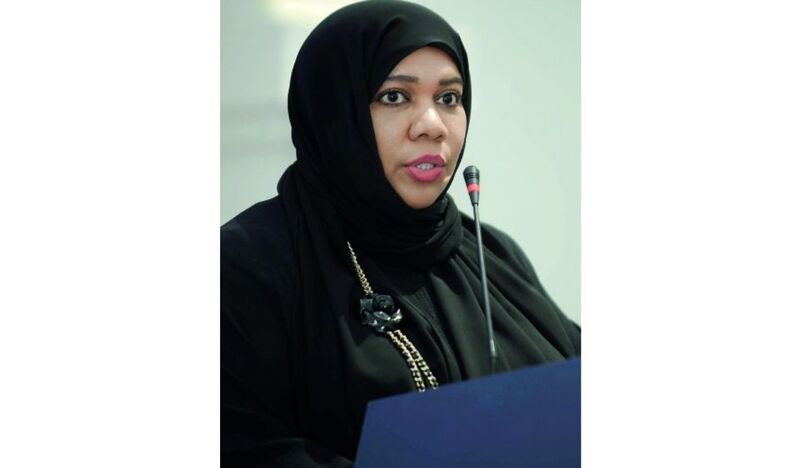 Dr Hanadi Al Hamad
Dr Hanadi Al Hamad, who is the National Health Strategy 2018-2022 Lead for Healthy Ageing, is stressing the importance of the last remaining unvaccinated older people in Qatar acting now to get vaccinated against COVID-19. Dr Al Hamad's message comes amid the presence in Qatar of the highly contagious delta variant that poses a serious threat to people who are not vaccinated, especially for older people with other health conditions.
"Similar to most countries around the world, the delta variant is now prominent in Qatar. This particular virus is more contagious and causes more severe symptoms than other strains, which is especially risky for our elderly population who are more at risk due to physiological changes that come with ageing and potential underlying health conditions," said Dr. Al Hamad.
"Our records show that the majority of hospital admissions for people over 65 are of individuals who are not fully vaccinated. It is so important that people understand that COVID-19 can be a dangerous illness, particularly for older people. It is even more dangerous for those who have other medical conditions, such as diabetes, high blood pressure or heart disease, that affect the bodys natural ability to fight infections," added Dr. Al Hamad.
Age-related barriers to getting vaccinated often include fear of potential adverse reactions, confusion about a vaccines risk status and under estimation of the seriousness of the disease. Peoples reluctance can be influenced by misinformation. To help address these concerns and offer professional advice, Hamad Medical Corporation is utilizing its successful Elderly Telephone Reassurance Service to reach the remaining unvaccinated members of the population aged 65 and over. Experienced staff from the Department of Geriatrics and Long-Term Care are again contacting patients or caregivers to encourage anyone unvaccinated to take up the offer. The team provide reassurance that the vaccine is safe and offers greater protection for families and their elderly relative.
"We sometimes get families asking why their father or mother, who is perhaps over 80 years old and homebound, should get vaccinated and whether it is even safe for them given their frail state. Our answer is that even if you dont go out much, you can still get infected through friends, family or other people in your household. It is important for older people to engage in family life but it is better for them to first have the added protection that this vaccine brings," explained Dr. Al-Hamad.
"The vaccines provided by the Ministry of Public Health in Qatar are very safe; although the vaccines may have been developed only last year, they are based on effective clinical
research and use tried and test methodology that has been around for many years. In Qatar have we already administered over 3.8 million doses; we have also vaccinated nine out of ten people aged 65 and above. Our goal now is to reach the remaining older adults in the country who are eligible to receive the vaccine and help them get the protection they deserve," added Dr. Al Hamad.
To make it as easy as possible for older people or their family to book a COVID-19 vaccination appointment they can call PHCC on 4027 7077 or HMCs Home Healthcare Service call center on 4439 0111 or visit the Ministry of Public Health COVID-19 website covid19.moph.gov.qa