Now you can enjoy new Transit Visa to Qatar for Free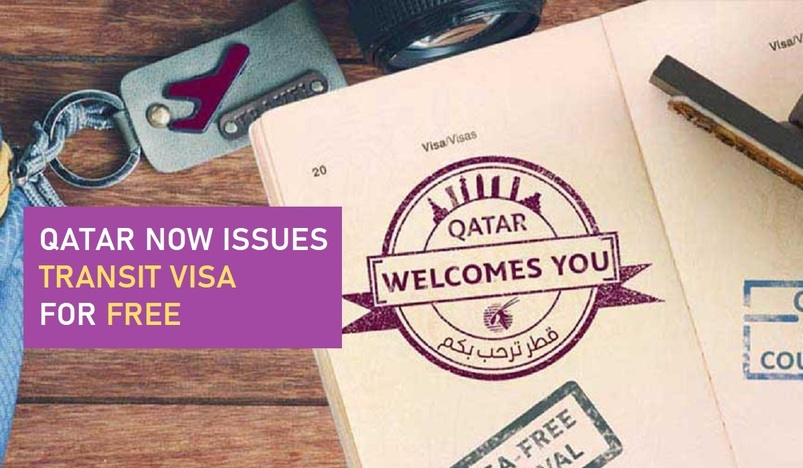 Free Transit Visa in Qatar
Transit Visa holders can now enjoy their layover trip in Qatar free of cost. The Airport Passports Security Departments of the Ministry of Interior (MoI)  has announced this information during its webinar on "Safe Travel" held today, July 3rd. 
According to the local authorities, you can now enjoy the new Transit Visa free of cost when you add a short transit or stopover between 5 and 96 hours in Doha to your itinerary without any additional fare charges.
Previously, travelers need to pay 100 QAR for a transit visa, as published in the website of Hukoomi, Qatar's e-Government Portal.
To avail of the service, book your flight on (Qatarairways.com) or contact your nearest Qatar Airways office/travel agent.
Travelers who are planning to visit Qatar for a stopover are advised to apply for a transit visa at least 7 days before your flight departure date (not including official holidays).
Read also: Qatar in the reckoning for 'Stopover Destination' award
What is a Transit Visa?
Here are some facts about Transit Visa to Qatar, according to Hukoomi:
• Transit visa is issued immediately to all nationalities after entering the applicant's information through an automated system.
• Transit visa is valid for one month, and visa holder shall enter the country before visa expiry date.
• Transit visa holder is allowed to stay in the country for two days from the entry date.
• Transit visa is non-extendable.
Service Description:
This service allows travelers transiting in the State of Qatar directly to obtain a transit visa to enter the country for two days. This visa can be obtained through the Department of Consular Affairs affiliated with the Ministry of Foreign Affairs (MOFA) or other competent authorities.
Offline Instructions
Submit a visa application after entering all the required information.
Provide a passport that is valid for no less than six months.
Attach two personal photos of the applicant.
Service Center
• The Department of Consular Affairs.
• Diplomatic, consular and representative missions of the State of Qatar abroad.
Source: Airport Passports Security Departments of the Ministry of Interior (MoI)