No visitors are allowed into any of the seven COVID-19 facilities in Qatar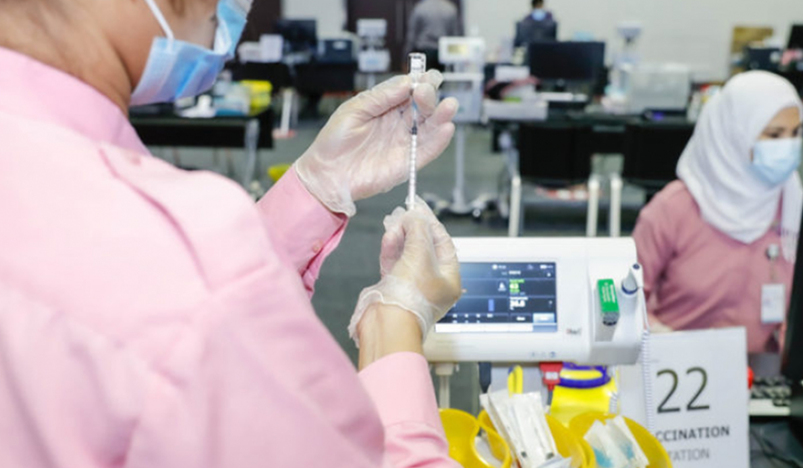 No visitors are allowed into any of the seven COVID-19 facilities in Qatar
HMC, PHCC Announce Important Service Changes as Part of COVID-19 Measures
Hamad Medical Corporation (HMC) and Primary Health Care Corporation (PHCC) have announced important service changes as the healthcare system diverts resources to its COVID-19 measures.
HMC has confirmed it is implementing strict visitor policies for all hospitals as part of its measures to protect patients, visitors and healthcare staff from COVID-19.
The current visitor policy is as follows:
No visitors are allowed into any of the seven COVID-19 facilities: Al Wakra Hospital, Hazm Mebaireek General Hospital, Communicable Disease Center, The Cuban Hospital, Ras Lafan Hospital, Mesaieed Hospital and the Surgical Specialty Center.
All non-COVID-19 facilities operate the following visitor policy:
- Public visiting hours are from 3pm to 8pm daily.
- Visitors are required to display a green Ehteraz status, wear a mask and undergo a temperature check before entry.
- Only one visitor is allowed at a time for a maximum of 15 minutes with maximum 3 visitors during public visiting hours. Escort is not allowed.
- Food, flowers, drinks and chocolates are not allowed to be brought into the facilities.
- Children under 15 years old are not permitted to visit to the facility.
"Rising severity of COVID-19 cases in Qatar have led to increased numbers of people being admitted to hospital with COVID-19 for treatment. To manage this increased demand for hospital beds, HMC has designated seven facilities to provide care for patients with COVID-19 and our policy means that no visitors are allowed to these facilities, while all other facilities are operating a restricted visitor policy. These changes have been implemented for the safety and protection of our patients, visitors and staff and we kindly ask members of the public to adhere to the policies while we fight the second wave of the virus in Qatar," said Dr. Nasser Al Ansari, Head of Infection Control at Al Wakra Hospital.
PHCC health centers and medical teams are at the forefront of the National COVID-19 Vaccination Program and with staff working round the clock administering vaccines, in addition to continuity of providing all urgent and essential health care services, the decision has been made to temporarily transfer the provision of COVID-19 PCR swabs for people travelling abroad to private healthcare facilities.
"Our healthcare teams are working hard to administer COVID-19 vaccines in all 27 primary health centers as well as the Qatar National Convention Center, seven days a week. Additionally, PHCC staff are providing COVID-19 track and trace services, swabs for suspected cases, close contacts, and anyone showing signs and symptoms of the virus," explained Dr. Samya Al Abdulla, Executive Director of Operations at PHCC.
"With the recent rise in COVID-19 cases in Qatar, our healthcare staff are under enormous pressure. The decision to temporary stop providing PCR swabs for people travelling abroad in primary health centers has been made to ensure we prioritize our resources on providing services for people with COVID-19 and for those being vaccinated as well as continue to provide essential primary care services and walk in urgent care in our health centres. Accordingly, the provision of COVID-19 PCR swabs for people travelling abroad is transferred to the private healthcare sector except for Qatari nationals who are traveling abroad for essential medical treatment and Qatari students who are studying abroad. When the second wave is suppressed and pressure is eased on our healthcare teams, we will recommence this important service at our health centers," said Dr. Al Abdulla.
Last week, the Cabinet announced a decision to stop all non-emergency services at private healthcare facilities from 1 April as part of the COVID-19 response. The decision will provide a boost to the public healthcare sector as private healthcare staff will be freed up from their normal roles and redeployed into COVID-19 support roles within HMC and Primary Health Care Corporation.
(QNA)