Snoonu Launches a 'No Riders Under the Sun' Initiative to Protect its Drivers from the Summer Heat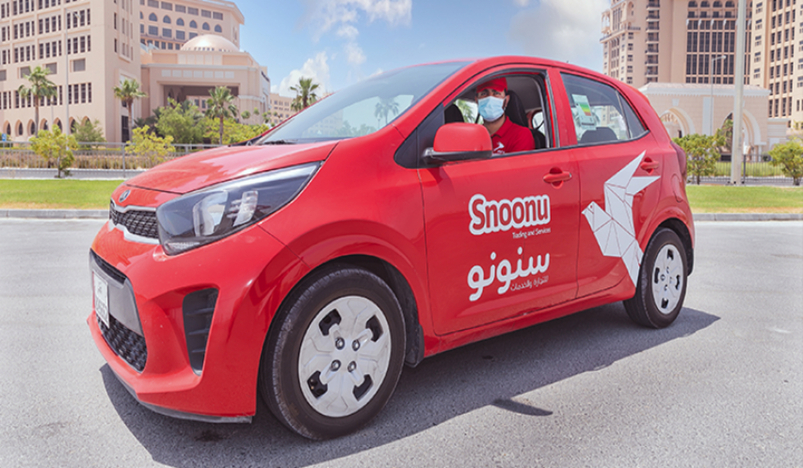 Snoonu
Qatar's leading tech startup, Snoonu, is pleased to announce the launch of its 'No Riders Under the Sun' initiative, aimed at preserving the health and wellbeing of its employees during the hottest summer months in Qatar. 
 
Since mid-May, deliveries between 10am and 5pm are being completed exclusively via Snoonu cars to protect drivers from the harsh elements of the sun and heat and to ensure that humane working conditions are maintained for all employees. The company is aiming to continue this initiative until the end of the summer season.
 
Hamad Al Hajri, Snoonu co-founder and CEO, said: "Snoonu is a people-centric business, and it is my duty as a leader to protect the heroes delivering to customers' and keeping our business always operating, while prioritizing riders' health and safety over efficiency or profit. I am absolutely convinced that humanity and compassion must be at the heart of any business venture, and I hope that other companies will make the same choice for their workers today".
 
The initiative comes in line with the recent decision by the Ministry of Administrative Development, Labour and Social Affairs prohibiting to perform work outside between 10am to 3.30pm to protect workers from heat stress during the summer period.
A responsible community player, Snoonu believes in the development of human capital to build a sustainable economy and society and is committed to contributing to Qatar National Vision 2030 goals of economic growth and social development by investing in its employees, their working conditions, growth, and development. 
 
Snoonu is Qatar's home-grown success story that aims to be the first local Unicorn company. With over 100,000 users, Snoonu plans to expand and diversify its offering by adding new features and services to its platform, with a goal to enter international markets, including the Middle East and CIS.
 
After securing a $5 Million of investments during the Series A Funding round in April 2021, Snoonu plans to continue its growth and launch the Series B round in December 2021, with the goal to launch its IPO by 2024 and to further diversify its offer with payments and supply chain digitization solutions, transport, and global takeaway services. 
 
Engaged in building a resilient economy in Qatar, Snoonu continues to support more than 1650 of its partner merchants with lower commission fees, supporting them in the difficult context of the pandemic and offering a seamless online shopping experience to keep the community safe.