NMoQ celebrates local collectors; two classic car collectors display objects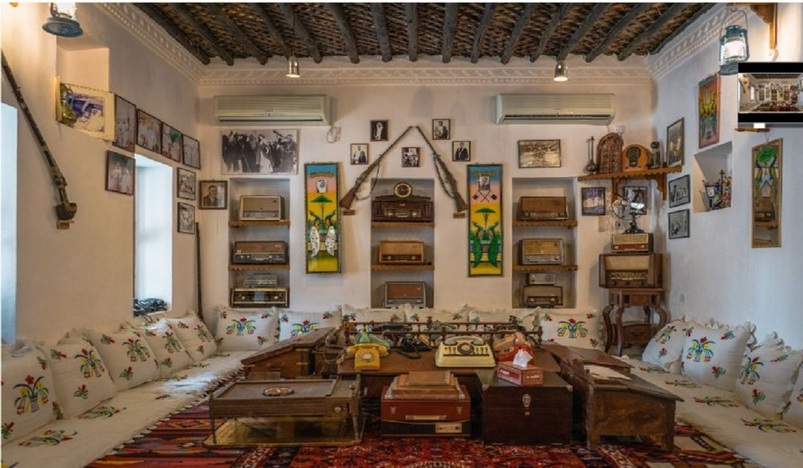 Abdulla Al Mohannadi's collection, commonly found and used objects in a Qatari Majlis at Mr. Abdulla Al Mohannadi's private museum,
Doha: Following the success of the 2012 and 2014 editions, Mal Lawal 3, a temporary exhibition celebrating local collectors, is currently on view at the National Museum of Qatar (NMoQ).
Running until the end of July, the third edition of Mal Lawal - 'of the past' in Arabic - focuses on the stories and personal collections of more than two dozen Qatari collectors, highlighting their passion for art, culture and heritage.
Mal Lawal provides a platform that brings together private collectors and helps support and further establish the practice of collecting in Qatar. The exhibition gives private collectors the opportunity to play a key role in developing Qatar's cultural sector and preserving its rich heritage and traditions.
The exhibition comprises four highlight collectors, including celebrated Qatari collector Tariq Al Jaidah's collection of Middle Eastern objects featuring Arabic calligraphy. Al Jaidah's interest in the influence of Islamic motifs on regional art is the focus of his display. Abdulla Lahdan Al Mohannadi's collection of Gulf and Qatari heritage objects will also be on view. Qatari engineer, author and collector Ibrahim bin Yousuf Al-Fakhro is displaying calligraphy and items from the Islamic era, while avid collector and one of the founders of the former Qatar Philatelic and Numismatic Club, Hussain Al Ismail, has supplied his assortment of rare stamps and banknotes for viewing. The car edition of the exhibition, on view at Museum Baraha - Mawater Gallery and inaugurated last December, features the private collections of Salem Saeed Al Mohannadi and Omar Hussain Alfardan. The classic vehicles on show tell the story of the local passion for automobile collecting that can be traced back to the arrival of the first shipments of cars into Qatar in the mid-1950s.
Sheikha Amna Bint Abdulaziz Al Thani, Director, NMoQ, said: "The National Museum of Qatar is delighted to unveil the third edition of this distinctive collectors' exhibition that enables us to celebrate local collectors and discover the fascinating stories behind each of the collections. We extend our gratitude to Ooredoo for its generous sponsorship of this exhibition that serves to showcase Qatar's material culture and look forward to introducing the wider community to the rewarding and invaluable art of collecting."
The tremendous passion for collecting while simultaneously safeguarding the past lies at the very heart of the exhibition. The objects generously loaned for display from collectors in Qatar evoke emotions, memories, meaning and values. Their collections narrate personal and local stories while highlighting collecting practices and acting as a catalyst for inspiration, collaboration and engagement in thought-provoking discussions.
Sabah Rabiah Al-Kuwari, Director of PR at Ooredoo, said: "Supporting initiatives that promote culture and the arts - especially those that showcase and preserve Qatari heritage - is a huge priority for Ooredoo as part of our corporate social responsibility strategy. We're delighted to be working with Qatar Museums on this initiative and look forward to being able to explore some wonderful collections during the event."
A virtual exhibition -- Mal Lawal 3: Documenting Heritage - will run in parallel with the main collectors' showcase. The online instalment, held in partnership with the Google Arts & Culture platform, highlights the role of Qatar's prominent private collectors in preserving memories, promoting learning and making art and culture accessible to the wider community. To tour the virtual exhibition, visit the site.
As an entity, 'Mal Lawal' - which runs until 31 July - has evolved into a platform that transcends museum walls to record local heritage, enhance collecting practices, and promote collectors and their knowledge across Qatar while fostering dialogue between collectors and the museum community.