NHRC Announces Readiness of Its HIA Office for World Cup Fans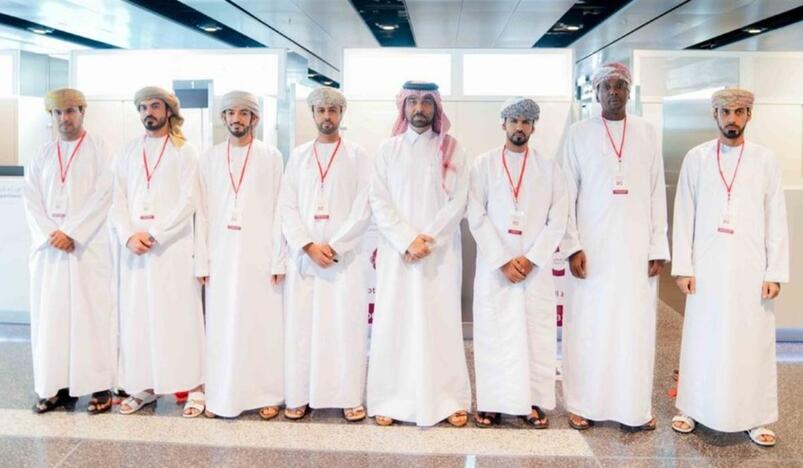 Human Rights Office at HIA
The National Human Rights Committee (NHRC) announced on Saturday the readiness of the human rights office, which was recently opened at Hamad International Airport (HIA) for World Cup fans and work around the clock from November 1 until the end of the World Cup.
In a statement, the chair of the NHRC office at HIA, Hadi Mubarak Al Khayarin, said that the staff working in the office have received intensive and specialized training courses in human rights at international airports to raise their capabilities, praising the participation of a delegation of volunteers from the Oman Human Rights Commission (OHRC).
Al Khayarin said that the Omani delegation has become an integrated and harmonious team with the NHRC legal researchers via joint work at all times in the airport office throughout the week, pointing out that the Omani delegation will continue to work at the airport office along with NHRC staff until the end of the FIFA World Cup Qatar 2022, after which the office will continue its services for arrivals and departures via HIA.
In the same context, the OHRC volunteers affirmed their full readiness to stand side by side with NHRC to provide human rights, guidance, and awareness services to the fans of the FIFA World Cup Qatar 2022 through the NHRC office at HIA.
In press statements, they underlined the importance of participating in this historic football event, which is not only a pride for the State of Qatar but for all the Gulf, Arabs, and the Middle East.
They described the NHRC office at HIA as the humanitarian incubator for the fans of the World Cup, pointing out that their participation is a new experience that will help them in many future experiences to enhance fraternity and respect for the human side.
They underlined the importance of the NHRC office at HIA because it provides reassurance to the arrivals and makes them feel safe and that all services will be present to help them, especially as it is located at the front of the state, therefore, it is an important platform for providing humanitarian aid, and receiving fans and players with the publications prepared by NHRC to introduce its services and competencies, and this is a motivating initiative to inform them that their rights are protected.
They stressed the team's determination to participate positively and contribute to the success of the World Cup and achieve impressive results. They pointed to the achievements and preparations made by Qatar, which will undoubtedly come out as the best host in FIFA history. They said that their participation represents not only the Sultanate of Oman but all the Gulf states and reflects Arab morals, culture, humanity, and positive behaviors, as well as the image of Islam for all peoples.
(QNA)