New song "Onyx" by Qatari composer Dana Al Fardan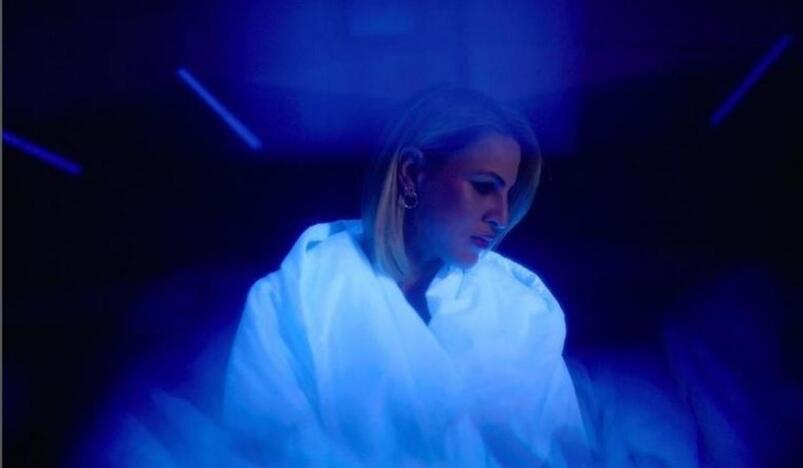 New song "Onyx" by Qatari composer Dana Al Fardan
Dana Al Fardan, a prominent Qatari composer and singer-songwriter, has announced the release of 'Onyx,' the last single from her long-awaited album, 'Indigo.' With a strong beat that retains in its folds sweet-sounding melodies and lyrics that stimulate the releasing of one's intuitive willpower, 'Onyx' transcends physical bounds to speak straight to the soul.
The song is a great conclusion to the musical saga that is 'Indigo,' drawing influence from the black onyx stone for its strength and resolution. 'Onyx' is a homage to the quest of pleasure from within, urging listeners to understand that joy is a personal duty independent of external forces. 
The captivating sounds seize power from the brain and surrender it to the heart as the harmonies play, sending the soul on a spiritual journey in which listeners will let go of what holds them back and evolve at the end.
Dana used musical instruments and vocal skills to stimulate the third eye chakra, or Ajna, which is associated with perception, consciousness, and spiritual contact. Her celestial vibrations create the spiritual connection required to achieve satisfaction. She sings, "the wound is the place the light enters," reminding us that we are solely responsible for discovering the light within ourselves in order to heal and become joyful.
'Indigo,' an album inspired by German poet, artist, and politician Johann Wolfgang von Goethe's Theory of Colors, is an exploration of music, color, and the multisensory experiences that lie beyond. "Each piece was composed in a color scheme to capture a mood and a state of being," Dana stated of the album as a whole. All songs will be accompanied with innovative, abstract videos, allowing each listener to develop their own, unique interpretation.
Dana played an exclusive concert at London's iconic The Ned, an architectural gem in the center of the city famed for its exclusive members-only areas, after the release of Onyx, the latest song from her upcoming album Indigo. Dana played six songs from her new album Indigo alongside a chamber orchestra, the record's producer Nico Dalla Vecchia, and music director Youki Yamamoto, becoming the first Qatari musician to perform at The Ned.
The world-renowned symphonic musician is a proud Qatari who stays loyal to her roots, proudly being Qatar's first female composer. Her work incorporates contemporary, western, and neo-classical inspirations, as well as Middle Eastern musical heritage.  She says "I tend to stay away from the word 'fusion' as it sometimes implies a 'watering-down' of one style or another. So, the idea is to preserve the authenticity of one style of sound and build it into another in a way that fits without one having to accommodate the other by deconstructing itself."
Dana Al Fardan is not one to hold back when it comes to accomplishments; she is a Cultural Ambassador for the Qatar Philharmonic Orchestra, and Qatar Airways has used her songs as its trademark onboarding music since 2018. Her influence extends beyond her own country; she composed the music for the award-winning film Orca, wrote music for the UN Day Concert, played with the London Metropolitan Orchestra at the Theater Royal Haymarket, and composed music for the humanitarian "Bring Hope for Gaza" initiative.
Dana is now exploring what theatre has to offer in collaboration with Lebanese-British West End actor, singer, and playwright Nadim Naama. The team creates musicals with the goal of "bringing universal, liberal, and transcendental characters and concepts from the Middle East to a worldwide Western audience and West End stage." 'Broken Wings,' a musical based on the life of Lebanese-American writer Khalil Gibran, premiered in 2018 with sell-out performances at London's Haymarket Theater, Lebanon's Beiteddine Festival, Qatar's Katara Opera House, and Dubai Opera, followed by a six-week run at London's Charing Cross Theater in 2022.
Her second performance, the critically acclaimed 'Rumi The Musical,' debuted in 2021 and depicted the life of the famous poet Jalal Al-Din Rumi. Dana's score was regarded as "intense, dramatic, and beautiful... Elegant, powerful, and evocative music: it is not hard to see it becoming a hit in the West End."