New Airspace Design at Qatar's Airports to Handle 100 flights Per Hour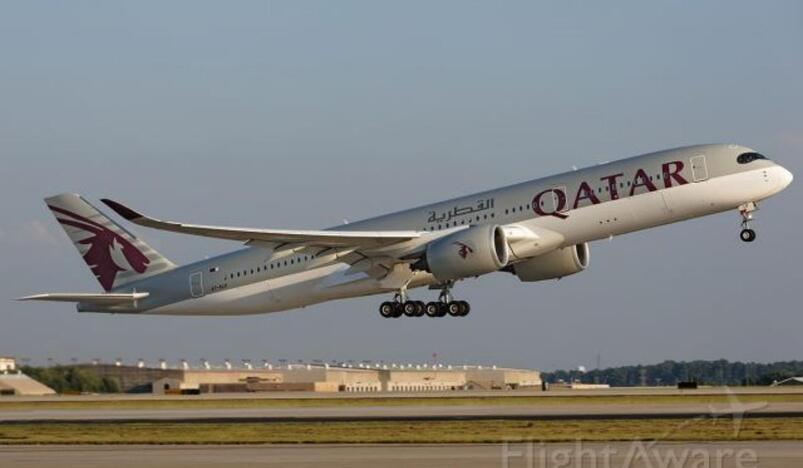 New Airspace Design at Qatar's Airports to Handle 100 flights Per Hour
According to an official, the new airspace design has greatly boosted the flight handling capacity of Qatar's airports, allowing them to accommodate 100 planes per hour during the FIFA World Cup Qatar 2022.
Mohammed Al Asmakh from Qatar Air Traffic Control Centersaid, "Expecting about 1,600 air traffic movements per day during mega sporting event, Qatar Air Traffic Control Center activated on September 8 all plans and projects related to the World Cup, especially the new airspace design project." 
Recently, he claimed in an interview with Qatar Radio that the new airspace design allows three flights to arrive simultaneously—two at Hamad International Airport and one at Doha International Airport.
"Moreover, three flights also can take off from two airports at the same time side by side. The new airspace design increased the flight handling capacity of both airports significantly," said Al Asmakh.
In order to prevent any delays in flights landing, he said that Air Traffic Flow Management had also been established to manage the flow of air traffic to Qatar in conjunction with surrounding nations.
The surveillance tower, weather control, Doha Flight Information Region (FIR), Hamad International Airport (HIA), and Doha International Airport, he claimed, had all been allocated air traffic controllers (DIA).
"The number of air traffic controllers has been increased to 160 people, who underwent intensive training programmes to improve their capability to work with a modernised system."
"The most advanced equipment is installed to keep pace with air traffic movements, especially during the mega sporting event and in the future," Al Asmakh added.
For enhanced visibility, he cited the huge rise in the number of radars. The country's airports are connected by the most cutting-edge automation systems, which speed up and automate a number of crucial air traffic management operations.
According to him, extra surveillance cameras have been added to the air traffic control system to improve controller visibility.
"Qatar Air Traffic Control Center is playing main role in developing the system of navigation. The center, in an area of 12,000 sqm, is equipped with most advanced technologies to modernize the system of navigation and air surveillance of Qatar."
The facility, according to the source, also features tools like simulators for the surveillance tower and Doha Flight Information Region (FIR).
According to Al Asmakh, it also offers training to air traffic controllers to enhance their performance and prepare them for future events like the FIFA World Cup in Qatar in 2022.