Need A Salon Receptionist? This Recruitment Agency in Qatar Can Connect You with Potential Candidate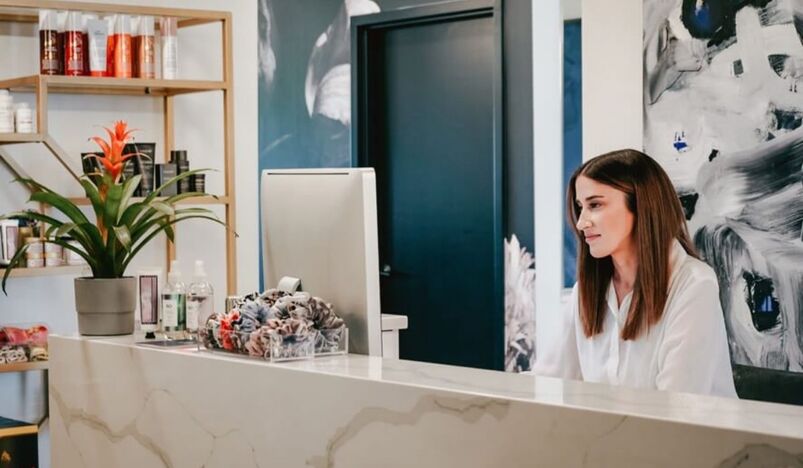 Recruitment Agency in Qatar for Salon Receptionist

Opportunities for jobs in Qatar have been on the surge as the ongoing pandemic is within control with at least 80% of eligible individuals receiving both doses of the vaccination against coronavirus (COvid-19).
However, obstacles to hire the perfect talent remains the same as high challenges are faced when it comes to narrowing down the best from numerous applications received.
In Qatar, you can find a lot of salons in and around the country, which gives the customers a wide range of options according to their preferences.
As salons in this gulf state are in great demand, to manage and handle the shop especially in the current limelight might seem very hard.
Hence more help is required in the salons not merely for hair cutting but also for assistance like receptionists.
If you are one of the employers who seeks to recruit a receptionist for your salon, then this article will give you an idea how to approach.
There is not vital need to introduce one of the best recruitment agencies in Qatar that helps all the companies and recruiters.
During the past 5 to 6 years, B2C solutions played a key role in guiding prospective employers and firms in the appropriate direction.
With its sedulous efforts, B2C has gained wide popularity in the country for its hiring operations.
B2C has build its trust by partnering and working closely with employers of government entities such as SIDRA Medicine and Public Works Authority. 
The agency derived a great track record of hiring many job seekers including 70% clients in government companies, expats from more than 20 countries in addition to over 150,000 people for various companies in Qatar.
To obtain the best possible result, the HR or recruiter must shortlist individuals based on the required skills and experiences needed by the respective company.
Some of the main responsibilities and jobs essential for a saloon receptionist must be:
•    Welcoming customers upon their arrival
•    Sorting out solutions for the enquiries 
•    Highly organized and manageable 
•    Booking and confirming customers at allotted times
•    Apprising offers and discounts if any
•    Transaction processing
Having these in mind, B2C can be the best agency in the country to approach as they offer great services with minimum cost.
To know more information regarding their business, connect with B2C and let them worry about all the recruitment needs for your salon.