NBK Heavy Equipment displays its best construction Equipment at Project Qatar 2021 Exhibition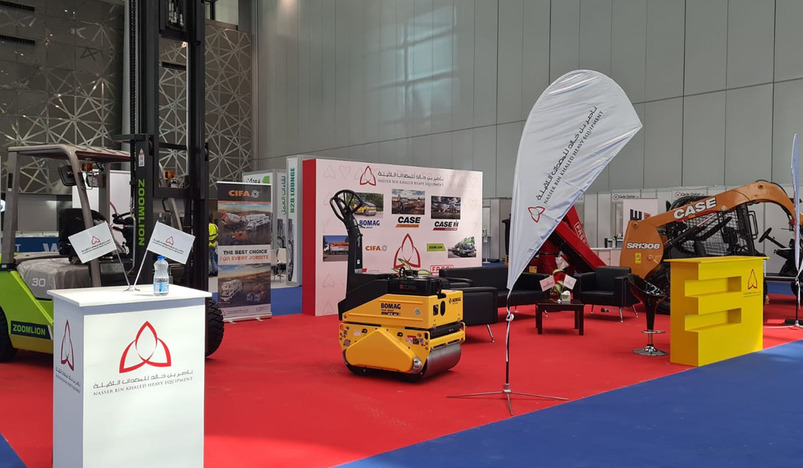 Project Qatar 2021 Exhibition
Nasser Bin Khaled Heavy Equipment, a subsidiary of NBK Group, is participating in Project Qatar 2021, the International Construction Technology and Building Material Trade Exhibition, that is taking place from 4 to 7 October at the Doha Exhibition and Convention Center.
NBK Heavy Equipment's participation in Project Qatar comes within the company's strategy to support national events and exhibitions and to directly communicate with clients, vendors and learn about mega projects in the country.
In its dedicated pavilion on the exhibition, NBK Heavy Equipment displays equipment and machinery from reputable international brands including CASE IH, CASE Construction, Boomag, CIFA, Zoomlion and Montabert.
Eyad Rashid, General Manager of NBK Heavy Equipment, said: "NBK Heavy Equipment is proud to be part of the national exhibitions to support our national economy. We are committed to supplying the Qatari market with the best and latest equipment that help them complete their building and construction projects. Together, we contribute to accomplishing the goals of Qatar National Vision 2030. In this exhibition, we are displaying some of the best equipment from renowned international brands that are distinguished with reliability and functionality".
Since its inception in 1975, NBK Heavy Equipment has played an integral role in supporting the construction sector by providing the most reliable machines and equipment. In the current edition of Project Qatar 2021, the company will display machinery and equipment from international brands including Earthmoving Machines, Compaction Machine, Forklift, Agricultural Tractors and a Truck Mounted Crane, among others.
NBK Heavy Equipment has four business divisions: Construction, Concrete, Earth-moving, & Compaction Department; Power Generation Department; Agriculture & Landscaping Department; and Material Handling Equipment. The division also has a well-equipped Parts & Services Department. 
Holding key partnerships with many leading global manufacturers of heavy equipment and operating a well-staffed field force and service centres, NBK Heavy Equipment is actively collaborating with enterprises, building Qatar's future and supporting the pillars of Qatar National Vision 2030.
Source: Press Release