Navigating the global re-set for women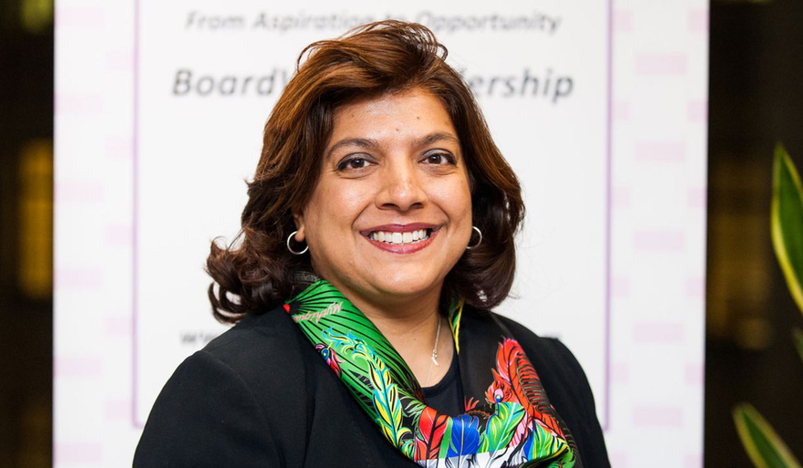 Dr. Shaheena Janjuha-Jivraj
Dr. Shaheena Janjuha-Jivraj, a world expert and author on entrepreneurship, diversity and inclusion, joins the HEC Paris faculty in Doha, Qatar this semester. Here she shares her thoughts on how women in particular have fared during the pandemic, and what leaders and organizations need to have front of mind emerging from the crisis.
The human cost of the Covid-19 pandemic has been singularly grim. As the epicenter of the virus shifts around the globe, headlines continue to be dominated by the daily count of infections and fatalities, and speculation about how the world's economies – effectively derailed by lockdown measures in 2020 – will fare in the post-crisis landscape. 
Among all of the dimensions of impact that are emerging from the pandemic, perhaps one of the least understood so far is the effect that this crisis has had on women. Experts largely agree that Covid-19 has set women back significantly – maybe by decades. Yet, just how this will play out over time remains a matter of conjecture for most. 
Shedding some critical light on this is the work and research of Shaheena Janjuha-Jivraj, newly-appointed HEC Associate Professor based in Qatar. Shaheena is an expert in entrepreneurial leadership and in previous tenures at Henley Business School and Brunel University, as well as through her own consultancies, she has worked systematically with businesses to establish what she calls "cognitive diversity"—the lynchpin, she says, to innovation and high performance. A long-standing collaboration with Forbes as regular contributor has seen her explore the complexities of workplace inclusion and diversity; and in particular, the challenges that face women in the globalized world of business. 
Covid-19, she says, has hit women "on all fronts."
"The data is starting to emerge and it makes for sobering reading. We know that women have had to shoulder a much greater portion of domestic responsibilities as childcare facilities and schools shut down during the restrictions of 2020." 
She cites a survey led by the Boston Consulting Group (BCG) that finds that during lockdowns in Europe, women spent an extra 15 hours per week on household chores relative to men; the equivalent, she says, to "a second job, and on top of pre-existing household responsibilities."
This imbalance in domestic responsibilities can be particularly pernicious for women coming out of the pandemic, she says, not only because of the toll on mental and physical health, but because of the implications it may have for employment. 
"The shift to remote working was largely welcomed as a chance to institute flexibility at the start of the pandemic. But for many working women, the huge burden of extra domestic responsibility has seen them scale back on professional work and essentially take unpaid leave. This is having a real impact on stress and psycho-physical wellbeing, as well as career prospects. A lot of women – particularly those of us in the 'sandwich generation' caring for children and elderly parents – are seeing things like job security squeezed. And that's bad for everyone – women, households, organizations and economies."
In South Africa alone, says Shaheena, Covid-driven gender inequality has spiked with women accounting for two thirds of all job losses between February and April of 2020; a skewed effect that will have long-term repercussions for the country, she warns. 
Meanwhile, emerging data also from BCG suggests that as economies and workplaces reopen, a worryingly high proportion of women are reluctant to return to full-time jobs. Among women working in the private sector in France, 60% are opting to remain in part-time roles as lockdowns ease, Shaheena reports. This is most likely down to anxieties about juggling personal and professional responsibilities. 
"The pandemic has accelerated certain trends and a lot has been written about the benefits of flexibility particularly for women. But the data tells a different story. What we are seeing now points to serious trade-offs for career development and financial stability that need to be front and center as we negotiate the post-pandemic re-set."
The case for greater diversity and inclusion in the workplace is clear and backed by science, says Shaheena. And there is an imperative for businesses and leaders to "model what difference looks like," she adds; men as well as women. Women should be wary of the so-called "Cinderella Complex" – unconscious biases or beliefs that work against feelings of empowerment and independence. 
In her own work she has authored articles and books that examine how women succeed and "champion" themselves in the workplace. Championing Women Leaders was published in 2016, and she has a new title, Futureproofing Your Career, coming out in the autumn of 2021. 
"My next book looks at the 'next normal' and is aimed at early careerists – women in their mid-20s who are grappling with the fallout of the crisis while thinking about how to get ahead in their profession. Together with my contributors, we look at the next three years ahead and how adopting an 'entrepreneurial' mindset can help navigate the disruption we face and the technological upheavals that await us."
Her personal trajectory – taking up her new position at HEC Paris in Qatar – is a "stretch opportunity" to experience teaching and working in totally new, international environment. 
"I am so excited to join HEC Paris in Qatar. This is a fantastic time to strengthen our offerings in entrepreneurship and leadership and I'm particularly excited about the opportunity to provide programs focusing on women and leadership across all sectors.  One of my goals is to develop a strong research agenda on women in leadership in the region, to benchmark progress. And I want to further my agenda of developing thinking around how entrepreneurial leadership provides a new way to harness innovation and leadership with diverse teams."