National Cyber Security Agency Highlights Its Services In Milipol Qatar 2022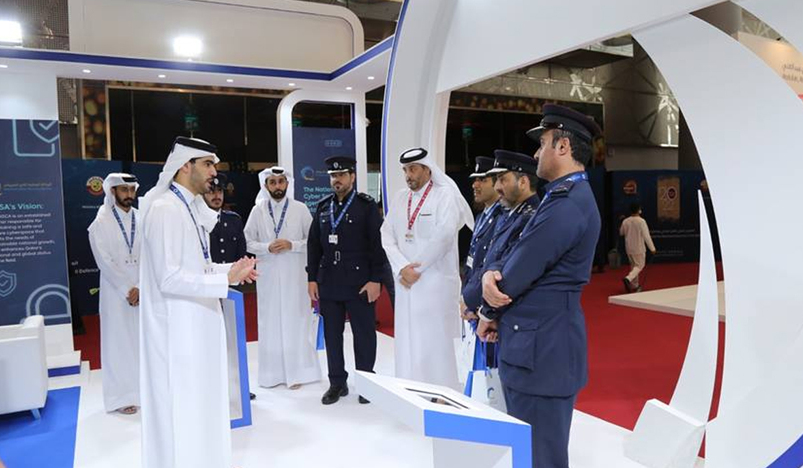 Milipol Qatar 2022
The National Cyber Security Agency participated in Milipol Qatar 2022 Exhibition which concluded its activities today. The agency, through its special pavilion, made presentations on the services it provides, which is aimed at securing, protecting and enhancing cyberspace in the State of Qatar. The Agency's pavilion in the exhibition contained a wide range of display screens that illustrated the agencys work and tasks in protecting and securing cyberspace, in addition to introducing the most important training courses it provides to various institutions and authorities in the country, which are aimed at enhancing and developing the institutions performance in the field of information security.
Engineer Abdulrahman bin Ali Al-Farahid Al-Malki, Chairman of the National Cyber Security Agency, said that the agency, through its participation in Milipol Qatar 2022, intends to enhance cooperation and participation between the agency and all sectors in the country, noting that Qatar has made considerable efforts to enhance the role of various sectors, service providers and the supply chain as core partners in ensuring cybersecurity.
He pointed out that the agency presented, through its pavilion, presentations on the most prominent services it provides to various authorities in the country, as well as wide range of training courses that the agency provides to all parties that are willing to upgrade and develop its performance and raise efficiency in dealing with cyber risks.
He explained that the agency has trained about 25,000 employees in the country during the period from March 2021 until now, and is working to train more individuals to safeguard and secure information in order to maintain solid and secure cyber environment.
During the third day of the exhibition, the National Cyber Security Agency presented 7 specialized educational and training workshops in the field of Cybersecurity and information security, including ways of enhancing the capabilities of various institutions in securing electronic operations and protecting data and information.
Source: QNA