Nasser Bin Khaled Tyres Services Launches Qatar National Day Special Offer on Michelin Tyres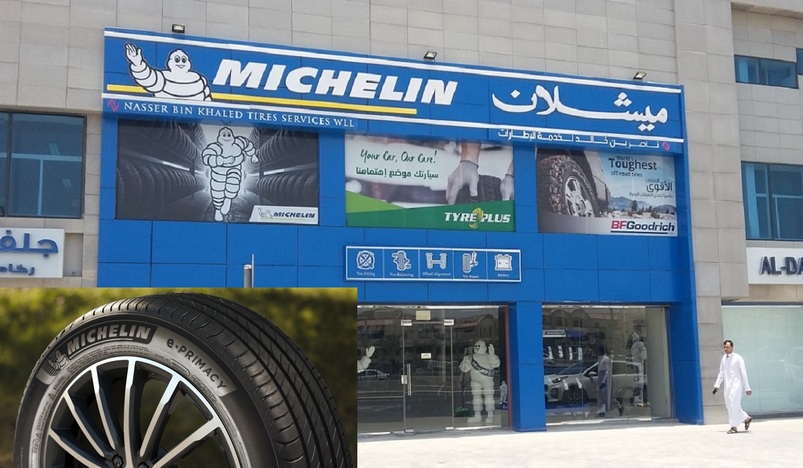 Qatar National Day special offer for Michelin Tyres now available at Nasser Bin Khaled Tyres Services
Nasser Bin Khaled Tyres Services, the authorized distributor of Michelin, BFGoodrich, and Tigar Tyres in Qatar, launched a special offer on Michelin tyres allowing customers to leverage decent benefits.
The offer reflects NBK Tyres Services' commitment to the local community and marks the occasion of Qatar National Day.
Applicable on Michelin tyres for passenger cars and commercial vehicles, the offer is valid until January 15, 2022, and is available only at Nasser Bin Khaled Tyres Service through its TYREPLUS centres on Salwa Road in Doha and Garrafa. Customers can now save QAR 400 when purchasing 4 tyres of size 18 inches, QAR 300 for 17-inch tires and below, in addition to special prices when purchasing two tires. 
Nasser Bin Khaled Tyres Services provides Michelin Tyres products and services through its TYREPLUS centres including batteries, A/C gas recharge, engine oil and filter, Tyres balancing, and tyres alignment. The centres on Salwa Road in Doha and Al Gharafa behind Landmark are open from Saturday to Thursday from 8:00 AM until 11:00 PM.Customers can contact the service centres on WhatsApp number +974 5525 3387.
NBK Tyres Services has been the official importer of MICHELIN tyres for over 35 years in Qatar. Together with MICHELIN, NBK Tyres Services has been able to provide automotive users in Qatar with technologically superior products. Michelin products offer sustainable solutions for commercial as well as passenger transport, which fully meet all customers' needs, both in providing higher performance as well as ensuring safety on the road.