Nasser Al Attiyah Wins Baja Spain Aragon for Fourth Time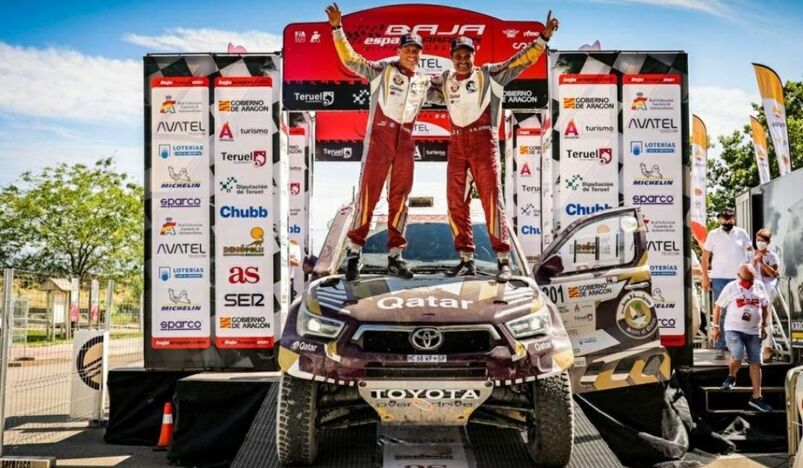 Qatar's Nasser Saleh Al Attiyah (Right)
Qatar's Nasser Saleh Al Attiyah claimed the title of Baja Spain Aragon, round five of the International Automobile Federation (FIA) World Cup for Cross-Country Bajas.
This is Al Attiyah's fourth win of Baja Aragon after he won it in 2008, 2016 and 2017, and his third with Toyota.
Toyota Hilux Overdrive racing's Nasser Saleh Al Attiyah and Matthieu Baumel finished in first place with 6hr 32min 44sec, followed by Sweden's Mattias Ekstrom and Emil Bergkvist in second place with 6hr 37min 24sec.
"It was a difficult last stage for everybody but I am quite happy to win this race," said Al Attiyah, who suffered tire wear on the abrasive surfaces in the high temperatures. "Today everybody had problems. It was not easy at all. The last 40km we had serious tire wear issues." (QNA)