NASA Cancels the Second Artemis Moon Rocket Launch Attempt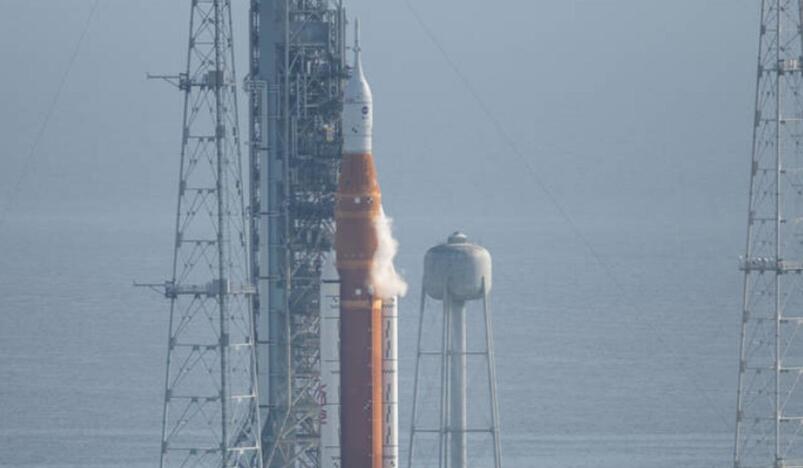 Image Source: NASA
For the second time in five days, NASA on Saturday halted a countdown in progress and postponed a planned attempt to launch the debut test flight of its giant, next-generation rocket, the first mission of the agency's moon-to-Mars Artemis program.
The latest attempt to launch the 32-story-tall Space Launch System (SLS) rocket and its Orion capsule was scrubbed after repeated attempts by technicians to correct a leak of super-cooled liquid hydrogen propellant being pumped into the vehicle's core-stage fuel tanks.
The initial launch attempt on Monday was likewise foiled by technical problems, including a different leaky fuel line, a faulty temperature sensor and cracks found in insulation foam.
Mission managers proceeded with a second launch attempt on Saturday once the earlier issues had been resolved to their satisfaction. And NASA had reserved another backup launch time, for either Monday or Tuesday, in case a third try was needed.
Mike Sarafin, NASA's Artemis mission manager, said efforts to resolve the latest technical snag would entail "several weeks of work."
NASA chief Bill Nelson said earlier in the day that a rollback would postpone the next launch attempt at least until mid-October, in part to avoid a scheduling conflict with the next International Space Station crew due for launch early that month.
Launch-day delays and malfunctions are not uncommon in the space business, especially for new rockets such as NASA's Space Launch System, a complex vehicle with a set of pre-liftoff procedures that have yet to be fully tested and rehearsed by engineers without a hitch.
Source: Reuters