Myriam Fares, Maluma, Sean Paul and Blue to Perform For FIFA Fan Festival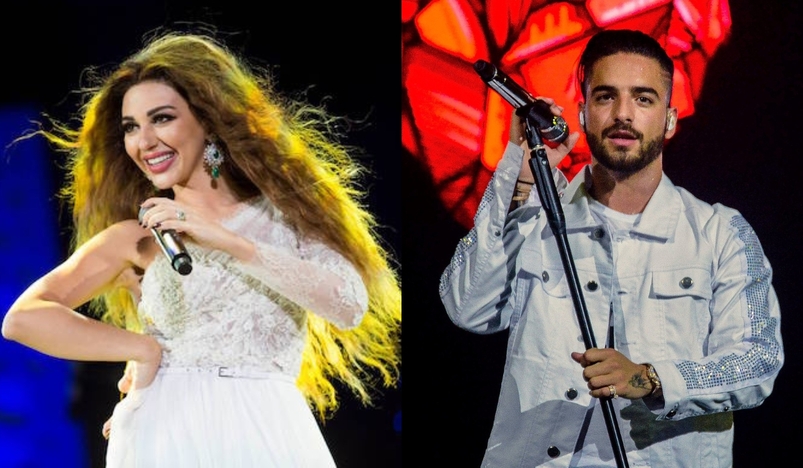 Myriam Fares, Maluma, Sean Paul and Blue to Perform For FIFA Fan Festival
Organizers of FIFA World Cup Qatar 2022 announced that FIFA Fan Festival will open its doors before the public in Al Bidda Park -Doha on Saturday Nov. 19, 2022.
The statement issued by FIFA said that FIFA and representatives of the host country are set to participate in the official inauguration of the festival in the presence of a host of FIFA legends, where the festival will start receiving its visitors at 4 pm, while the inauguration ceremony will commence at 7 pm.
Lebanese singer Myriam Fares and the Colombian singer Maluma will be staging two concerts in the inauguration of live entertainment performance program that will include an exclusive international performance for the Tukoh Taka song, the official anthem of the Fan Festival (recorded and produced by the two aforementioned singers). The song will be performed on Friday. Additionally, the FIFA fan festival will also feature performances by Sean Paul (17 December) and Blue (21 November).
The musical performance of Myriam Fares and the Colombian singer Maluma will constitute the launch of a wide package of thrilled artistic performances throughout the four upcoming weeks punctuated by the best local and global musical innovations thanks to FIFA Sound Initiative, where visitors will enjoy thrilled performances by international artists who had received various and premium awards in the world of music, with Diplo, Kiz Daniel, Noura Fatehi, Trinidad Cardona, and Calvin Harris coming at the forefront.
The festival will remain open to the fans from 4 pm until 1 am the next day on the eve of the inauguration of FIFA World Cup Qatar 2022, where the fans from all over the world will stay tuned for football, music, culture and entertainment activities that will run for 29 days.
FIFA Fan Festival is the perfect venue to watch FIFA World Cup Qatar 2022 matches in impressive festive atmospheres full of suspense not only for the soccer but will go further beyond the matches to include diverse entertainment program for the convergence of multiple fans from all over the world to share their feelings and celebrate in the unique atmospheres and activities punctuated by the launch of official shop for the licensed world cup products.