Mutaz Barshim Wins High Jump Gold for Qatar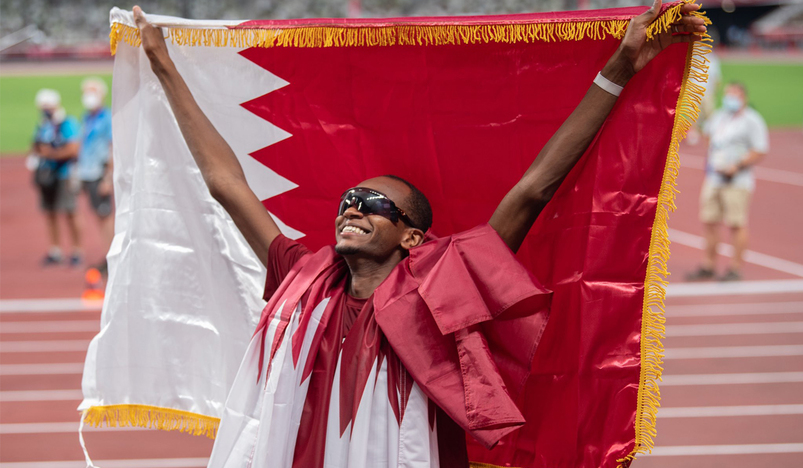 Mutaz Barshim
Qatari Mutaz Barshim won the gold medal in the high jump athletics competitions at the Tokyo 2020 Olympic Games.
Barshim shared the gold medal with Italian Gianmarco Tamberi, after they managed to cross the height of 2.37 meters from the first attempt and each failed in the three attempts to cross the height of 2.39 meters.
After a short talk with the referee, Barshim and Tampere agreed not to play a playoff to share the gold.
The Belarusian Maksim Nedasekau won the bronze medal.
Barshim had previously won the silver medal at the 2016 Rio Olympics, and also won first place at the World Athletics Championships "Doha 2019" when he achieved a jump of 2.37 meters.
(QNA)