Top 5 Must-Try Coffee Shops in Qatar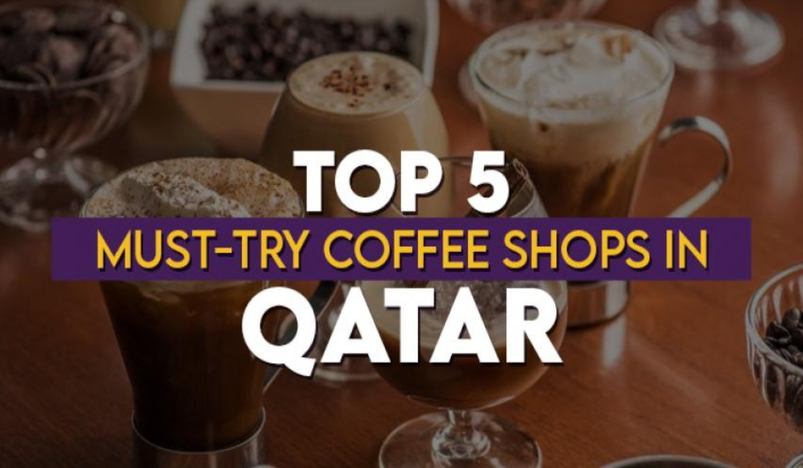 Top 5 Must-Try Coffee Shops in Qatar
Most of the people wake up early in the morning for a refreshing time of coffee or tea and this could be due to work or other commitments in the day.
Some people can get delayed or may get some time to visit a near by coffee shop if nt having them from home.
Exploring different coffee shops are also a vital part in an individual's life if you are on a date, hanging out with friends, or need a perfect ambience while working remotely. 
Let us now look at some of the must-try coffee shops that is assured to deliver you relishing moments, great ambience, and amazing tastes.
1. MIA café
The Museum of Islamic Art (MIA) is one of the best art galleries in the city, and it is assured that we could spend hours wandering around the halls.
If planning to visit MIA, ensure you don't miss out the café for a pick-me-up as it is gives you some of the best coffees.
You will get an amazing experience at the café, and love soaking up the glorious sunshine in the park outside, too.
Do visit this coffee shop from Sunday to Thursdays any time between 9am and 3pm at Museum of Islamic Art, Doha Corniche, Qatar.
2. Espresso Lab
If you are a coffee snob, then you have to visit this Turkish Coffee shop that has three different locations across the country.
Espresso Lab roasts its own coffee using beans picked from local farms in countries including Guatemala, Ethiopia and Indonesia.

The coffees are made with their traditional beans, and even if you have no idea wha Expresso tastes like, you'll be guaranteed a good taste.
3. Al Shufra Arabic Lounge

Better the taste, better the view and that's what Al Shufra Arabic lounge is known for making it one of the must-try coffee shops in the country. 
The coffee shop is located in the Al Jomrok Boutique Hotel, and offers up amazing views from above Souq Waqif. 
Therefore, make sure to have some great traditional coffee with a beautiful view of the city on the terrace every day from noon to 11:30 pm at Al Jomrok Boutique Hotel, Souq Waqif.

4. Vazo
The coffee shop – Vazo is located in Doha's tiny Venice-like city, the Qanat Quartier and has an amazing terrace place where you can enjoy the coffee and glancing at the romantic view outside.
Great place for amazing dates as you can enjoy some breath-taking moments watching the gorgeous view and having some luxurious coffee.
Come down to the Vazo from Saturday until Thursday from 7 am until midnight to enjoy some beautiful moments.
5. Torch Tea Garden

Located in the 21st floor of a skyscraper, Torch Tea Garden serves you with some authentic coffee tastes guaranteeing you mesmerising moments.
In addition to the great coffees available, the view in which you can have them makes it more amazing for you to enjoy some splendid time with your loved ones.
One of the specials you don't want to miss is the amazing salted caramel iced latte in this café as it would want you to revisit many more times.
Come down to the Aspire zone at the Aspire Park daily from 3 pm to 11 pm to explore and enjoy the offers and tastes the coffee shop is ready to amaze you with.