Museum of Islamic Art Re-opens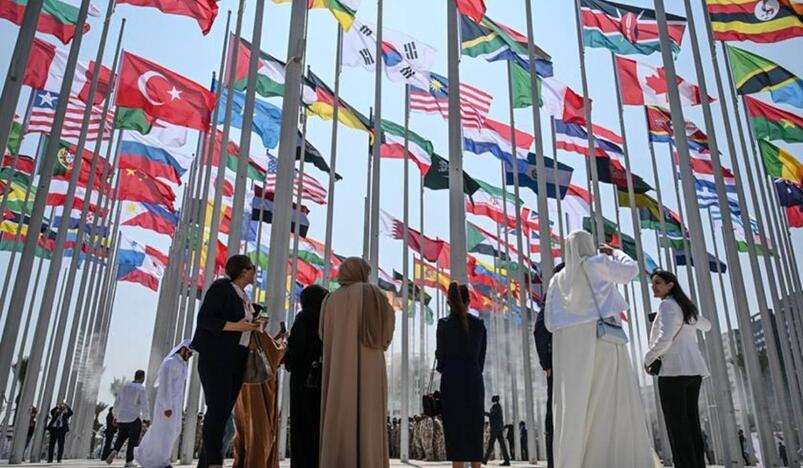 Museum of Islamic Art Re-opens
Qatar Museums today reopened the iconic Museum of Islamic Art, following a year-long facilities enhancement project and the reimagination and reinstallation of its permanent collection galleries.
The inauguration was attended by HE Deputy Prime Minister and Minister of Foreign Affairs, Sheikh Mohammed bin Abdulrahman Al-Thani, HE Minister of Youth and Sports Salah bin Ghanim Al Ali, HE Minister of Municipality Abdullah bin Abdulaziz bin Turki Al Subaei HE Minister of Culture Sheikh Abdulrahman bin Hamad Al-Thani, HE Minister of Social Development and Family Mariam bint Ali bin Nasser Al Misnad.
The inauguration ceremony was also attended by diplomats and cultural emissaries representing all nations of the region that together are celebrated as part of the Qatar-MENASA 2022 Year of Culture.
Chairperson of Qatar Museums HE Sheikha Al Mayassa Bint Hamad Al-Thani said "It is with immense pride that we reintroduce the Museum of Islamic Art, inviting the community to discover the reimagined museum, and newcomers, including the many visitors who are coming to attend the FIFA World Cup, to experience it for the first time.
The 2008 opening of the Museum of Islamic Art was a transformational moment for Qatar, marking the nations emergence as a new global cultural destination and paving the way for establishing other major museums and cultural institutions in the region. We look forward to the institutions next chapter, which comes on the heels of Qatar Creates, a wide-ranging initiative which showcases and promotes the very best cultural experiences Qatar has to offer to help enhance the lives of all who reside in or visit the country. So many people came together to make today a reality, I thank them for their support and commitment to bringing our culture and history to the heart of our society." 
For her part, Director of Cultural Diplomacy at Qatar Museums Aisha Ghanem Al Attiyah said that: "the Years of Culture initiative seeks to foster connections between people whenever possible. We believe that culture is one of the most effective tools to bring people closer together, encourage dialogue, and deepen understanding between nations. Flag Plaza will be one such physical location – where different cultures are celebrated, and people come together to make new connections."
Meanwhile MIA Director Dr. Julia Gonnella said: "I am honored to lead this extraordinary institution into its next chapter. The extensive enhancement introduces an entirely new storyline that takes visitors on a comprehensive journey that provides a meaningful and enriching experience for children and families to explore the rich vast history of the Islamic world through our unparalleled collection."
The Museum of Islamic Art, an architectural tour de force designed by internationally acclaimed Pritzker Prize-winning architect I.M. Pei (1917-2019), was the first institution opened by Qatar Museums in 2008 under the leadership of Her Excellency Sheikha Al Mayassa. Prominently positioned on its own reclaimed island on the Corniche, specifically chosen by Pei, the Museum is a beacon for Islamic arts and a platform for international dialogue and exchange bridging past and present, East and West.
The reimagining of MIA's collection galleries introduces a comprehensive visitor trail, creates expanded interpretive materials to help contextualize the masterworks, and provides new mobile and child-friendly resources to make the Museum more accessible for families and younger guests.
The galleries are organized according to broad historical and cultural themes, periods and geography, and explore the great traditions of Islamic craftsmanship. MIA also introduces a new section on Islam in Southeast Asia with focus on the connection between different cultures through exhibits on the trade of commodities and the exchange of ideas across the Islamic world and beyond.
The enhanced and expanded experience eases visitor flow to serve a larger audience with a reframed entrance and upgraded cafés and retail locations. All improvements to the building are in keeping with I.M. Pei's vision. MIA once again collaborated with the French interior design and architecture firm first retained by I.M. Pei, Wilmotte & Associes, throughout the reinstallation process. 
Source: QNA