Museum of Islamic Art (MIA) Bazaar Returns at MIA Park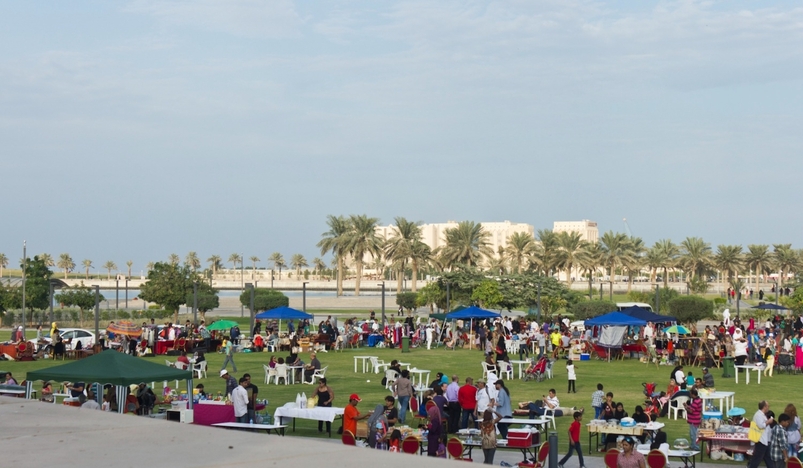 MIA Park
Museum of Islamic Art (MIA) Bazaar returns at the MIA Park offering a wealth of shopping options from delicacies, arts & crafts, unique gifts, clothing, and a lot more.  Beginning 24th February, the bazaar will run during weekends until 18th March, Fridays from 2:00 pm to 10:00 pm and Saturdays from 10:00 am to 8:00 pm. 
The MIA Bazaar is reminiscent of the Old Souq tradition, a great place to spend the weekends with family and friends. A stroll at the MIA Park leads to unique local shops with exciting finds.
Adding to the facilities that can be enjoyed at MIA Park, IN-Q Enterprises has launched an open call inviting food & beverage operation of a seaside food kiosk.
The kiosk's location at MIA Park is filled with family-friendly activities, immersive public art spaces, and a sea view.  Interested operators are enjoined to propose a seaside kiosk Café concept with rapid service takeaway and simple outdoor dining options.
Participating bidding operators for the seaside food kiosk will be evaluated according to the strength of concept in terms of, but not limited to menu, prices and creativity.  In addition, the winning bid will be based on design and setup, product quality, social media presence and experience in running F&B outlets. Audited financial statement for the past year will also be part of the deliberation.
For detailed requirements, interested operators may send their inquiries by email to BDRFP@qm.org.qa or by calling +974 31060040. 
Applications may be submitted at https://qm.org.qa/en/calendar/food-kiosk-operator-in-mia-park/ on or before 12 March 2023.
Meanwhile, eight weekends of shopping and fun gathering for the entire family await at MIA Bazaar. Be part of the vibrant community.