Mosques Ready to Accommodate All Prayers During Ramadan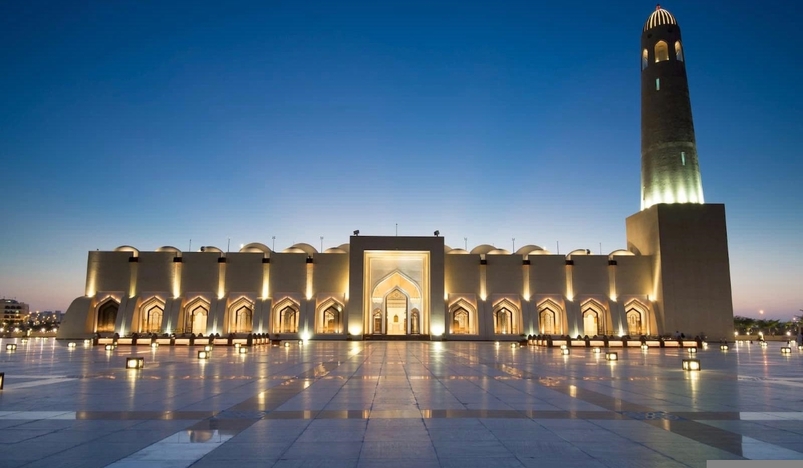 Imam Abdul Wahhab Mosque
Ramadan preparations are announced at a press conference held by the Ministry of Endowments and Islamic Affairs.
The Ministry of Awqaf and Islamic Affairs has announced that mosques are ready to accommodate Taraweeh and Qiyam prayers for all including women. This happens for the first time since the pandemic hit. 
"All mosques and prayer areas will be opened during Ramadan. Preparation at mosques and prayer areas began two months ago to conduct necessary maintenance, cleanliness and disinfection for the comfort of worshipers during the month," said Mohamad Hamad Al Kuwari, Director of Mosques Management Department at the Ministry. 
Al Kuwari mentioned that the administration has a number of Qatari Reciters and Imams trained to participate in Taraweeh and Qiyam Prayers. 
Sheikh Dr. Khalid bin Mohamad Al Thani, Director of Endowments Department said the Department will support holding a number of programs and activities during Ramadan.
"The Department supports activities including the Katara Prize for Holy Quran on Qatar TV, Tijan Al Nur Reciting Holy Quran contest and a program on prophetic tradition." 
Sheikh Dr. Khalid said food baskets will be distributed to needy families and workers through the social support program, which provided aid to over 4,000 people last year. 
As for the Director of Zakat Fund Department, Jassem bin Mohamad Al Kubaisi, he said the Department will implement a number of social support programs including food basket, Zakat Al Fitr and Eid assistance.
Khalid Shaheen Al Ghanim, who heads the Islamic Affairs Department, said his department will distribute religious books to individuals and organizations at its distribution center on the ground floor of the Ministry's headquarters.