Morocco Thanks Qatar and Other Countries for Sending Rescue Teams after Devastating Earthquake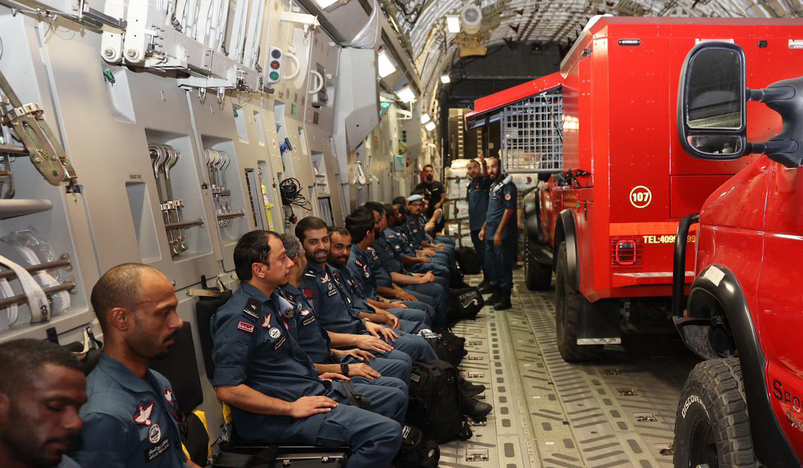 Qatar International Search and Rescue group
The Kingdom of Morocco expressed thanks to the State of Qatar and other countries for sending rescue teams and urgent medical aid to support relief efforts in the wake of the devastating earthquake that struck several Moroccan cities and provinces.
The Moroccan Interior ministry said in a statement that King Mohammed VI, while chairing a meeting to discuss the repercussions of the earthquake, expressed his sincere thanks to brotherly and friendly countries that showed solidarity with the Moroccan people, and many of them affirmed their readiness to provide assistance in such exceptional circumstances.
The Moroccan authorities conducted an accurate assessment of the needs in the field, and responded to the offers of support made by the State of Qatar and a number of other countries, which proposed mobilizing a group of search and rescue teams, the statement added; pointing to coordination between those teams and their Moroccan counterparts with regard to field interventions.
The Qatari International Search and Rescue Group, representative of the Permanent Committee for Rescue, Relief and Humanitarian Aid in disaster-stricken areas of brotherly and friendly countries, headed to the sisterly Kingdom of Morocco to contribute to search and rescue operations, backed by specialized vehicles and equipment, in addition to providing urgent humanitarian aid to alleviate the suffering of those affected by the earthquake.
A massive 7-magnitude earthquake rocked Morocco on Friday at a depth of 8 km, leaving hundreds killed and widespread destruction.
(QNA)