More than 500,000 COVID-19 vax doses administered through Bu Garn centre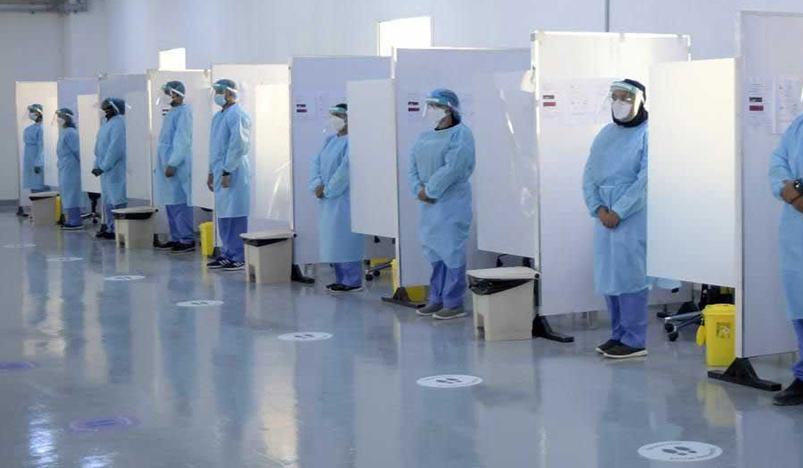 Bu Garn centre
Since opening on January 9, 2022 more than 500,000 people have received a Covid-19 vaccine dose at the Qatar Vaccination Center for Business and Industry Sector in Bu Garn. 
The Bu Garn vaccination center operates on an appointment-based system, with no walk-in appointments given.
Businesses can contact the Covid-19 Vaccination Scheduling Unit to schedule an appointment for their eligible staff by emailing QVC@hamad.qa.
Till now 783,801 people have taken the booster dose in Qatar and 86.9 percent of the total population are now fully vaccinated with two doses.
5,783,563 doses of Covid-19 vaccine have been distributed in Qatar till now.