More than 200 overseas Filipinos repatriated from Qatar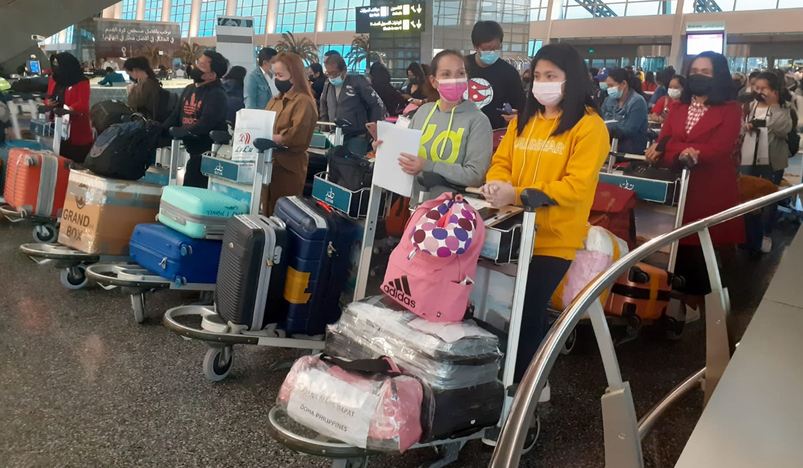 Filipinos repatriated from Qatar
More than 200 Overseas Filipino Workers (OFWs) were repatriated from Qatar on Monday, February 7. 
In an announcement on its official Facebook page, the Philippine Embassy in Qatar said: "The Philippine government, under the leadership of President Rodrigo Roa Duterte; and through the efforts of the Department of Foreign Affairs and the Philippine Embassy in Qatar, mounts a chartered flight via Philippine Airlines to send home more than 200 Filipinos, including children and infants."
The charted flight also marks as the 15th of its kind organized by the Embassy since the Covid-19 pandemic began.