MOJ Receives GIS Excellence Award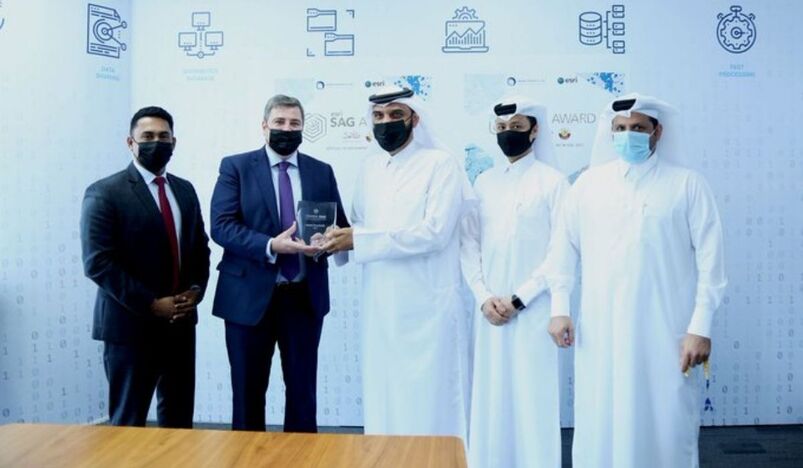 Ministry of Justice officials receives SAGAwod Excellence Award
The Ministry of Justice (MOJ) represented by the Information Systems Department received on Monday in Doha the SAGAwod Excellence Award in Geographical Information Systems (GIS) presented by the American Environmental Systems Research Institute (ESRI), the world's leading institute in the field of geographic information systems.
The Ministry's winning of the award was previously announced during a conference organized by the institute via videoconferencing.
On this occasion, Director of the Information Systems Department at MOJ Khaled Mohamed Ibrahim said that receiving the award is a catalyst for more effort to develop the digital system in the Ministry, adding that the Information Systems Department is restructuring the digital structure of the Ministry towards implementing a plan for digital transformation in various transactions and procedures, especially related to serving the public.
He pointed out that the GIS Excellence Award is presented to ministries and institutions that received the highest rating in a set of criteria set by the Awards Selection Committee, an independent committee with scientific and objective criteria for selecting candidates for an award and awarding it to those who qualify. (QNA)