MoI to increase patrols around malls, Eid prayer grounds and mosques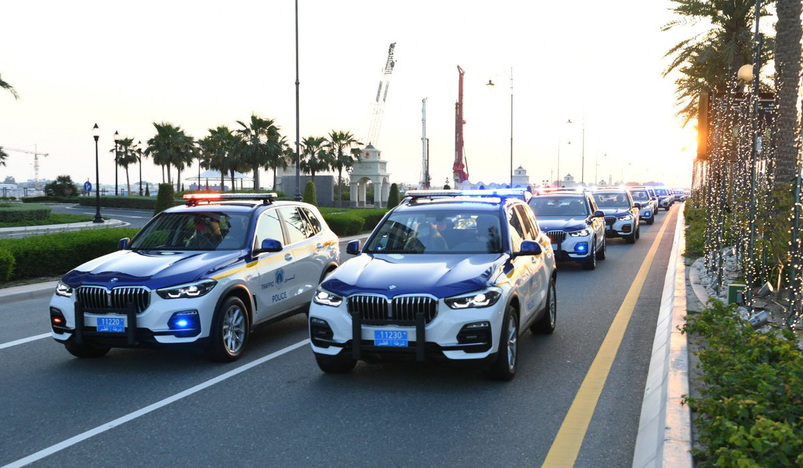 Qatar Patrols
The General Directorate of Traffic of the Ministry of Interior (MoI) will deploy more traffic patrols to ensure smooth traffic during the Eid Al Fitr holidays. 
Director of the Traffic Awareness Department of the General Directorate of Traffic, Colonel Muhammad Radi Al Hajri, said: "For pedestrian safety, and to prevent traffic congestion, traffic patrols will be present at the entrances and exits of Eid prayer grounds, commercial malls and some public parks."
He noted that the Traffic Department has prepared a plan for the Eid holidays and deployed more traffic patrols. "All the patrols are ready," he said. 
Al Hajri also told reporters during a recent visit by a delegation from the Traffic Department to the Centre of Empowerment and Elderly Care (Ehsan) that the traffic movement will also be monitored through the National Command Center surveillance cameras.
The Tala'a project, which uses cameras installed at strategic locations of roads and roundabouts, will help the Department monitor and catch traffic violations of all kinds. These cameras can transfer a direct, high-quality image of road traffic to the Center.
Colonel Jaber Mohamed Rashid Odaiba, Assistant Director of the Media and Traffic Awareness Department, said that traffic patrols would increase at malls, Souq Waqif and others, as such areas will witness more visitors.
"Currently, malls are present in several areas in Qatar, unlike before. This will make the traffic patrols easier," he said.
Odaiba also stressed that traffic investigations could be carried out anywhere in Qatar. Therefore reckless drivers will be caught as soon as possible, and there are means of communication to receive complaints and take appropriate action.
"Reckless drivers are usually arrested in less than 24 hours and sometimes just a few hours," he stressed.
Meanwhile, The General Directorate of Traffic's visit to Ehsan aims to enhance communication with this vital society group and remind them of their efforts in serving Qatar.
Gifts presented by the Directorate and Qatar International Islamic Bank (QIIB) were distributed to the elderly people during the visit.