MoI to Conduct Webinar on Grace Period for Companies on February 28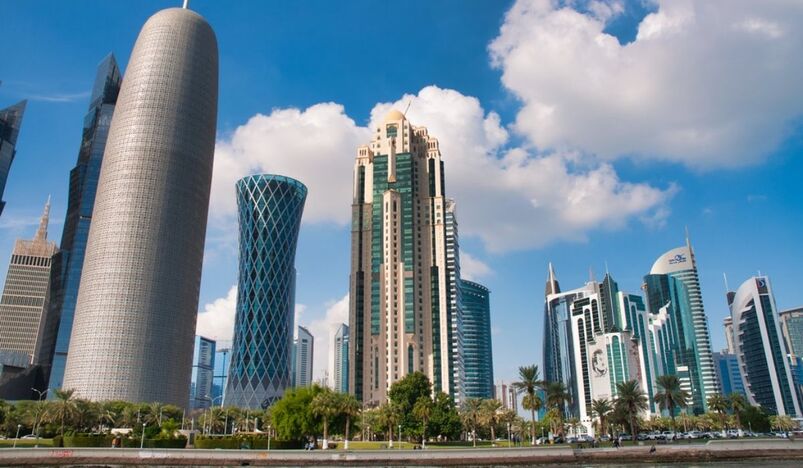 Companies at West Bay in Qatar
Doha: The Public Relations Department of the Ministry of Interior in association with the General Directorate of Passports will be organizing a webinar through Cisco WebEx meeting application from 12.15 pm – 1.15 pm, tomorrow (Monday, 28/2/2022) for the representatives of the companies. 
The webinar is conducted for explaining the procedures of the "Grace Period" announced by the Ministry of Interior from 10/10/2021 to 31/3/2022 for correcting the status of expatriates who are staying in the country violating the provisions of the law No. 21/2015 that regulates the entry, exit and residence of expatriates. 
During the webinar, the officer from the Unified Services Department under the General Directorate of Passports will be explaining the details of the procedures for correcting the status of the violators of the law no. 21/2015, under the employment of the companies  through various service centers of the Ministry of Interior such as Umm Salal, Al Rayyan, Mesaimeer, Al Wakra, Umm Senaim, Al Shamal, Al Khor, Al Daayen, Umm Salal, The Pearl, Onaiza, Souq Waqif, Al Rayyan, Umm Senaim, Al Shahaniya, Mesaimeer, Al Wakra and Dukhan. 
On the other side, the officer from the Search and Follow Up Department located at Salwa Road will share the details of the services provided for the violators during the grace period through the main reception of the Department. All the services related with the grace period are offered from 1.00 PM until 6.00 PM from Sunday to Thursday.  
The Ministry of Interior has extended the grace period announced from 10th October to 31st December 2021 to 31st March 2022, as part of its keenness to consider the interests of company owners and expatriate workers, to benefit from the 50% reduction in the violation settlement amount. The Ministry has provided all facilities for the violators to correct their legal status while they are inside the country by transferring from one employer to another or by leaving the country on their own interest with exempting them from all consequences of legal responsibility. 
Webex meeting link for the webinar is : https://moitelecoms.webex.com/moitelecoms/j.php?MTID=mf1f2dba1228fda00b67bfd743d21fe07 and the meeting number (Access code) is 2399 985 1812 with password: 1234. 
The webinar will be held in Arabic with a translation to English and the Webinar is open for all and any interested person can join the meeting using above link. The first time users of the Cisco Webex meeting app are requested to download the app in advance in order to avoid any inconvenience in joining the webinar on time.